Israeli CEOs Saying Amazon Poaches Employees, Threatening to Leave AWS
Amazon's chief technology officer joined a lively Facebook discussion, with multiple Israeli startup CEOs chiding the ecommerce company for its recruitment tactics
Israeli industry leaders are fuming over Amazon's aggressive recruitment policies in the country, with some threatening to abandon the company's cloud services.
For daily updates, subscribe to our newsletter by clicking here.
In a Facebook post published Tuesday, Shai Wininger, president of insurance startup Lemonade Inc., said Amazon is "actively trying to poach Lemonade employees." In a later comment, Mr. Wininger said he is concerned that Amazon is bringing new standards to the local market, introducing salaries that are three times what Israeli startups are now paying their employees.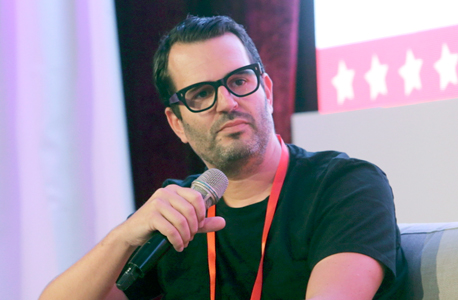 Shai Wininger, president of Lemonade. Photo: Zvika Tischler
The original post was addressed to Amazon's chief technology officer Werner Vogels, a frequent visitor to Israel.
Amazon, which has recently leased 11 stories in a Tel Aviv high-rise, is planning to recruit around 100 employees in the country for a new unit focused on the development of Alexa functions. The company has already recruited two top executives in the country.
"It is all about wrecking everyone else's business to get a few employees quickly," Mr. Wininger wrote. "If you buy a home in a quiet, friendly neighborhood, and want to become a pillar of that community, you don't go around tearing your neighbors' houses to the ground, just to make some room for your new tennis court and pool," he added.
Mr. Vogels responded to the post. "I find that sourcing from our customers would be extremely counter-effective," he wrote, further noting that the alleged actions attributed to Amazon might be the doing of a sourcing agency.
The post received many sympathetic comments from the CEOs and founders of Israeli startups.
While his company spends almost $2 million a year on Amazon Web Services, Amazon recruiters in Israel are aggressively trying to poach his employees, wrote Liad Agmon, CEO of website personalization company Dynamic yield Ltd. "I'm seriously considering as part of our internal debate whether to stick with Amazon or switch to Google Cloud," Mr. Agmon wrote.
In a comment made Wednesday, tech entrepreneur Eyal Gura, co-founder, president and chairman of the board of Zebra Medical Vision Ltd. said he has already decided "to transition out of AWS" in response to the company's tactics.
In comments made Tuesday and Wednesday, Amir Konigsberg, co-founder, and CEO of e-commerce startup Twiggle, accused Amazon of systematically targeting specific companies. While other technology multinationals have set up shop in the country, none have been so aggressive, Mr. Konigsberg wrote.
Roi Tiger an engineering director at Facebook came to Amazon's defense on Wednesday, claiming that if Amazon avoids recruiting employees of customers, it would be left with no options. Mr. Agmon countered that while recruiting the odd employee of a customer is acceptable,targeting all the employees of specific startups is not.
According to a report released in December by Israel-based human resource management firm Ethosia-Human Resources, Israeli startups are in for a fierce competition over talent in 2018. Competition from the likes of Amazon, Apple, and Microsoft means Israeli startups will need to be "creative to be able to keep their employees," Ethosia CEO Eyal Solomon said in the report.
Update: This article has been updated. In a previous version, Eyal Gura was incorrectly presented as CEO of Zebra Medical.