Israeli Regulator Approves Dual-Listing on Singapore, Hong Kong and Toronto Stock Exchanges
The Israel Securities Authority approved Chairman Shmuel Hauser's bill to allow companies traded on the Singapore, Hong Kong and Toronto Stock Exchanges to dual-list on the Tel Aviv Stock Exchange
On Sunday, the Israel Securities Authority assembly approved Chairman Shmuel Hauser's bill to expand dual-listing to the stock exchanges of Hong Kong, Singapore, and Toronto. The authority has enabled dual-listing on the London and New York Exchanges since 2000, allowing companies listed on these exchanges to also trade on the Tel Aviv Stock Exchange.

For daily updates, subscribe to our newsletter by clicking here.

Mr. Hauser first announced his intention to expand the recognized dual-listing in May 2017. About 60 companies listed on the TASE today are also listed on London or New York, the authority said in a statement, adding that in recent years, dual-listed companies have made up 40%-60% of the Israeli exchange's market capitalization value.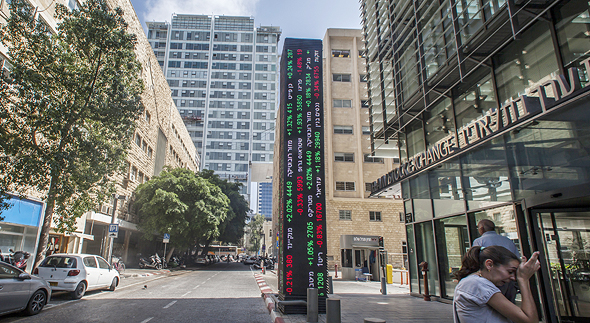 The Tel Aviv Stock Exchange. Photo: Bloomberg
In a statement, the authority said that there is a growing interest among Israeli companies in listing on Asian exchanges, which are considered attractive markets for raising capital.
"The Tel Aviv Stock Exchange is no longer a monopoly," Mr. Hauser said in a statement. "We have to allow it to compete successfully with other stock exchanges." Mr. Hauser added that Hong Kong, Toronto and Singapore are highly regulated markets, and that dual-listing could encourage trading on the Tel Aviv Exchange.
The bill now awaits the approval of the Minister of Finance and the parliamentary finance committee.