Italy Takes Fight over Telit's Taxes to Supreme Court
The Italian tax authorities are appealing a previous court decision received in favor of the Israel-based chipmaker's Italian subsidiary
Italy's tax authorities are appealing a previous court decision that favored the Italian subsidiary of Israel-based chipmaker Telit Communications PLC, the company announced Friday in a filing.

For daily updates, subscribe to our newsletter by clicking here.

In December 2014, Italian authorities issued three value-added-tax assessments against Telit's Italian subsidiary. The assessments, which were a result of a regulatory change, were issued for the tax years 2005, 2006 and 2007, and asked for approximately 18 million euros, including interest and penalties. Telit Italy appealed against the assessments, claiming they were related only to a business unit the company divested in January 2008.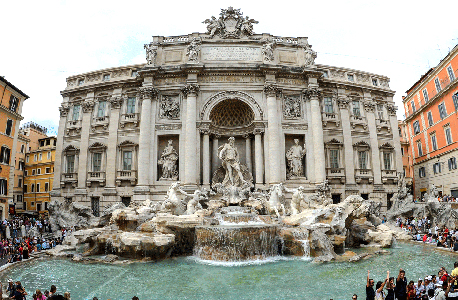 Rome. Photo: europe1.fr
Telit's appeal was accepted by the courts in December 2015, leading Italian authorities to appeal to a higher legal tier. In June 2017, the appeal was again rejected, leading the authorities to appeal to Italy's Supreme Court in December 2017. Telit Italy intends to continue to vigorously defend its position, the company said in a statement, adding that it has been advised the matter would likely not be heard by the court before 2022.
London-listed Telit is a provider of wireless chips for machines and cars, employing some 800 people in Israel, Italy, the U.S., China, and Brazil. In August 2017, half-year reports that fell short of forecasts combined with a scandal that surfaced around then CEO Oozi Cats to send the company's stock crashing by 40%, to a three-year low. The stock has since recovered somewhat.