Elbit Nearing Acquisition of Israeli Arms Manufacturer IMI
If finalized, Israeli defense contractor Elbit would pay $515 million (NIS 1.75 billion) for the Israeli government-owned weapons manufacturer
Israeli defense contractor Elbit Systems Ltd. is in the final stages of negotiations for the acquisitions of state-owned Israeli arms manufacturer IMI Systems Ltd. (Israeli Military Industries), said two people familiar with the matter, speaking with Calcalist on conditions of anonymity.
For daily updates, subscribe to our newsletter by clicking here.
If the deal is finalized, Elbit will pay between $500-530 million (NIS 1.7-1.8 billion) for the company, the people said. The deal is expected to be finalized in the coming weeks, the people said.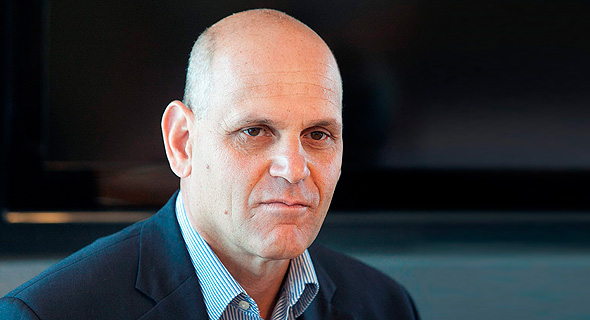 Elbit CEO Bezhalel Machlis. Photo: Orel Cohen
IMI develops and manufactures weapon systems for land, air, and naval combat, with products that include guided missiles, tanks, artillery and infantry ammunition, armored vehicles, and explosives. Among IMI's most successful developments is the Uzi submachine gun, launched in 1950 and used worldwide.
IMI was established in 1933 as the first armament factory of the Jewish settlement in Palestine and became part of the Israeli Ministry of Defense in 1948, upon the formation of the Israeli state. It is now headquartered in the central Israeli town of Ramat Hasharon, with additional locations in Israel, the United States, Thailand, and India.
Established in 1966 and headquartered in the northern Israeli city Haifa, Nasdaq-listed Elbit and its subsidiaries operate in a variety of military-oriented and technological domains, including communications, aerospace, land and naval systems, surveillance and reconnaissance. Elbit employs around 12,500 people worldwide, with 10,000 based in Israel.
The Israeli government first moved to privatize IMI in 2005, but the motion wasn't approved until 2013. A tender for IMI's purchase was launched in 2015. Twelve companies participated, including U.S.-based multinational electronics manufacturer Flex LTD., New York City-based holding company Renco Group LLC, and Israeli private equity firm FIMI Opportunity Funds. By January 2016, Elbit was the sole contender left.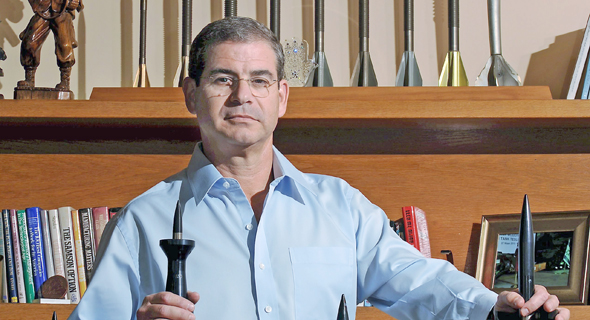 Avi Felder, IMI CEO. Photo: Yuval Hen
The Israeli Finance Ministry's Accountant General, Rony Hizkiyahu, is leading the negotiations with Elbit, the ministry said in response to a request for comment by Calcalist. The ministry further added that the negotiations between Elbit and IMI are still in process.
In 2015, negotiations between the Israeli government and Elbit stalled when then-Accountant General Michal Abadi-Boiangiu valuated IMI at $647-706 million (NIS 2.2-2.4 billion), which Elbit countered with an offer of $441 million (NIS 1.5 billion).
According to a company report, IMI had lost more than $63.5 million (NIS 216 million) in 2016, compared with $64.4 million (NIS 219 million) the year before and $704.5 (NIS 2.4 billion) in 2014.
Now, the two people familiar with the deal told Calcalist that the Israeli Antitrust Authority is about to complete its examination of the deal, and is expected to approve it. If finalized, the deal is pending the approval of Israeli Defense Minister Avigdor Lieberman and Finance Minister Moshe Kahlon, both of whom expressed support of the deal.
The purchase of IMI is expected to strengthen Elbit against other Israeli defense contractors Rafael Advanced Defense Systems Ltd. and Israel Aerospace Industries Ltd. Israeli weapon manufacturers were responsible for 2.1% of the global weapons sales in 2016, valued at $7.9 billion, according to an annual report on the global weapons industry published Monday by the Stockholm International Peace Research Institute (SIPRI). Elbit, Israel Aerospace Industries, and Rafael were listed among the world's 50 largest weapons manufacturers.
In November, Elbit filed its third quarter's results, reporting a higher net income and an increase in its backlog of orders, driven by growing defense budgets in its targeted markets. In December, Elbit reported a $74 million, 13-year contract with the Israeli Defense Ministry to set up and operate a flight simulator training center for the Israeli Air Force (IAF). Also in December, Elbit reported a $46 million contract with NATO.