Allot Communications Expands Cybersecurity Business with Startup Acquisition
The communications equipment company will add Tel Aviv-based Netonomy's connected home security software to its product offering
Nasdaq-listed Allot Communications Ltd. has signed a definitive agreement to acquire Netonomy Ltd., a Tel Aviv-based cybersecurity startup, the company announced Tuesday.
For daily updates, subscribe to our newsletter by clicking here .
The financial terms of the deal were not disclosed, but the sum paid "will not have a material impact on Allot's financial situation," the company said in a statement.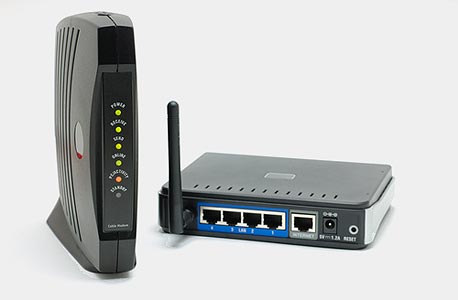 A router (illustration). Photo: Shutterstock

Founded in 2016, Netonomy develops a software component that can be installed on a router, providing a secure network for all connected devices. The installed agent communicates with Netonomy's cloud backend, maintaining a real-time threat database that makes use of third-party threat intelligence and insights generated from the aggregated data collected by all agents.

"This acquisition complements our developments in security by adding advanced home router protection capabilities, which are critical in the IoT Security value chain," said Erez Antebi, Allot president and CEO, in a statement.

Israel-based Allot provides network intelligence and security solutions to service providers worldwide. Its main product, Allot Gateway, enables internet service providers to filter and manage content delivered to customers through their network.

The acquisition is expected to close in the immediate future.