Israeli Defense Contractor Elbit Wins $85 Million Deal for Electronic Warfare Systems
As part of the four-year contract, Elbit will supply a range of advanced ground-based electronic warfare and signal intelligence systems to an unnamed European country
Elbit Systems Ltd., an Israel-based defense and homeland security manufacturer and contractor, announced on Thursday it was awarded a four-year, $85 million contract to supply a range of advanced ground-based electronic warfare and signal intelligence systems to an unnamed European country.
For daily updates, subscribe to our newsletter by clicking here.
This is the most recent in a series of contracts won by Elbit in late 2017 and early 2018. In December, Elbit announced a $74 million, 13-year deal with the Israeli Ministry of Defense, to set up and operate a flight simulator training center for the Israeli Air Force. As part of the deal, Elbit will provide two interconnected simulators that will simulate two types of transport aircrafts.
The same month, Elbit announced a four-year, $46 million contract to supply direct infrared countermeasures self-protection systems to NATO for its Airbus A330 tanker fleet.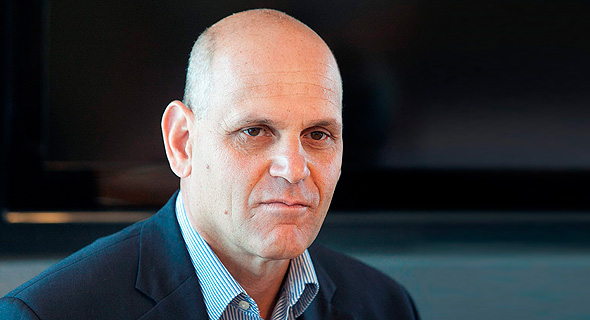 Elbit CEO Bezhalel Machlis. Photo: Orel Cohen
The December deal announcements followed a third-quarter report published in November, which reflected higher net income and an increase in Elbit's order backlog. The company's revenues increased to $800.7 million from $780.8 million in the third quarter of 2016, and backorders reached $7.64 billion at the end of September, up from 6.84 billion the previous year. Orders from abroad made up 73% of the backlog, Elbit said in November.
Established in 1966 and headquartered in the northern Israeli port city Haifa, Elbit is dual-listed on Nasdaq and the Tel Aviv Stock Exchange. The company and its subsidiaries operate in a variety of military-oriented and technological domains, including communications, aerospace, land and naval systems, surveillance and reconnaissance. Elbit employs around 12,500 people worldwide, with 10,000 based in Israel.
Earlier this week, Calcalist reported the Elbit is in the final stages of negotiations for the acquisitions of state-owned Israeli arms manufacturer IMI Systems Ltd. (Israeli Military Industries). The report cited two people familiar with the matter, who spoke with Calcalist on conditions of anonymity.
If the deal goes through, Elbit will pay between $500-530 million (NIS 1.7-1.8 billion) for IMI, these people said. The deal is expected to be finalized in the coming weeks, these people said. The purchase of IMI would strengthen Elbit's positioning with regard to competing Israeli defense contractors Rafael Advanced Defense Systems Ltd. and Israel Aerospace Industries Ltd.
Israeli weapon manufacturers were responsible for 2.1% of the global weapons sales in 2016, valued at $7.9 billion, according to an annual report on the global weapons industry published in December by the Stockholm International Peace Research Institute (SIPRI). Elbit, Israel Aerospace Industries, and Rafael were listed among the world's 50 largest weapons manufacturers.