Twitch Hires Israeli VP to Lead Developer Experience
Amazon-owned video game streaming service Twitch reshuffles top management, hiring three new executives
Amid a reshuffling of top-management, Amazon-owned video game streaming company Twitch Interactive, Inc. hired Israeli-born Amir Shevat as its new vice president of developer experience. In a post to his Facebook page on Wednesday, Mr. Shevat wrote that he is "very excited to be joining Twitch."
For daily updates, subscribe to our newsletter by clicking here.
Acquired by Amazon in 2014 for $970 million, San Francisco-based Twitch operates a streaming platform and community for gamers. The company also offers tools for video game developers.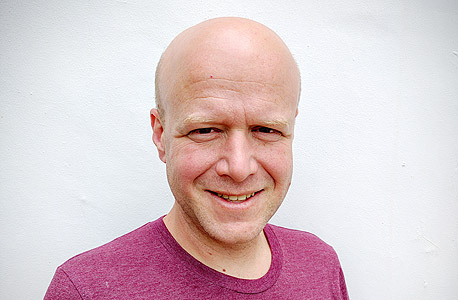 Amir Shevat. Photo: Amir Shevat
Mr. Shevat previously headed developer relations at Slack Technologies, Inc., the developer of workplace collaboration software. Before joining Slack, Mr. Shevat held various positions at Google and Microsoft.
Geekwire was first to report on changes to Twitch's top management on Wednesday. Former chief operating officer (COO) of Pandora, Sara Clemens, will join Twitch at the same position, according to Geekwire's report. Ms. Clemens had previously held executive positions at LinkedIn and Microsoft's Xbox.
Twitch's current COO, co-founder Kevin Lin, will vacate the role and will continue working at the company at a still unnamed role, TechCrunch reported Wednesday.
Twitch has also hired Mark Weiler as a senior vice president. He is a former senior vice president and head of engineering at Los Angeles-based adtech company Rubicon Project Inc.