WeWork Enters Strategic Partnership With Online Education Company 2U
The coworking company will offer 2U students a membership, while 2U will offer WeWork members and employees access to online courses. The two companies will open a joint education center in 2019
Coworking real estate company WeWork announced on Monday it entered a strategic partnership with 2U, Inc., an education technology company offering online degree programs.

For daily updates, subscribe to our newsletter by clicking here.

As part of the partnership, WeWork will provide more than 13,000 students of 2U online graduate programs a membership to WeWork coworking locations worldwide, WeWork said in a statement. 2U will offer $5 million in scholarships to WeWork's 175,000 members and 4,000 employees to access online graduate programs by 2U and online short courses by GetSmarter, an online education company bought by 2U in May.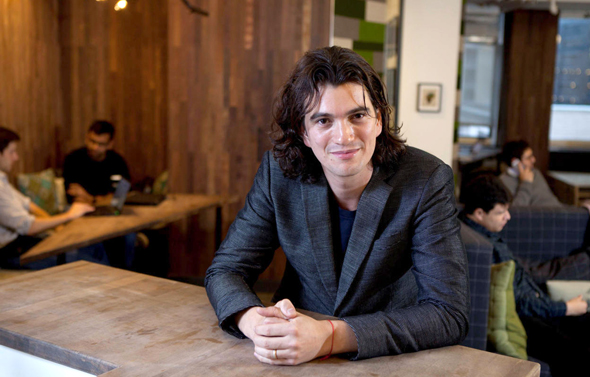 WeWork CEO Adam Neumann . Photo: Dan Kenan

Additionally, WeWork and 2U will open a joint education center at a WeWork location, sometime in 2019. In a statement, WeWork said the companies would collaborate to make higher education more accessible and flexible.

Founded in 2008 and headquartered in Lanham, Maryland, 2U partners with colleges and universities to offer digital education programs. In May, 2U paid approximately $103 million for GetSmarter, an online education company offering career-focused online short programs. GetSmarter now operates as a subsidiary of 2U.

"2U has been a leader in making higher education more accessible, and when I met Chip I knew that together we could provide people around the world with a global campus to learn, connect and build community," WeWork CEO and Co-Founder Adam Neumann said in a statement. "We are all students for life, and this partnership creates incredible opportunities to foster lifelong learning," Mr. Neumann added.