Services Expected to Catch up with Goods in Share of Overall Exports from Israel
Revenues from Israeli services export have doubled in the past five years, from a monthly average of $2 billion to $4 billion, according to a new report by the Israeli governmental bureau of statistics
Revenues from Israeli services export have doubled in the past five years, from a monthly average of $2 billion to $4 billion, according to a new report on the state of Israel's export of services, published on Tuesday by Israel's central bureau of statistics.
For daily updates, subscribe to our newsletter by clicking here.
According to the report, services export in 2017 was valued at $45 billion. In the past decade, the share of services out of Israel's overall export went up from 30% to 45%. The Israeli governmental Bureau of Statistics forecasted that in 2018, revenues of exported services will catch up to those of exported goods.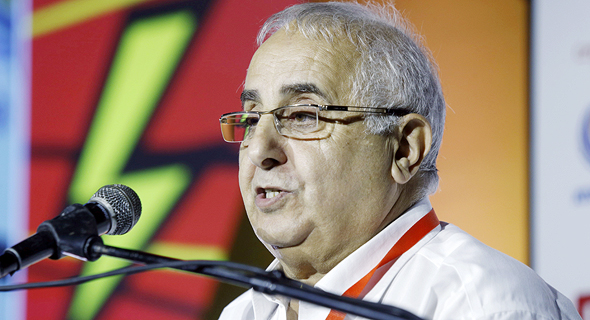 Ramzi Gabbay, chairman of the Israel Export & International Cooperation Institute. Photo: Amit Shaal
The trend reflects a global shift towards the export of services. Data from an International Monetary Fund (IMF) report from February 2017 show that in 2014, services made up 32% of global exports. That same year, services made up 36% of Israeli exports. The IMF links the rise in services exports to global technological revolution, with tech services making up a larger piece of the global exports pie.
The virtual characteristics of these services make them cheaper to export, according to the IMF report. Growth strategies based on service-focused exports are likely to become a new global norm, the report said.
In Israel, tech services make up more than half of exported services, according to the central bureau of statistics.