Tel Aviv-Based Railway Cybersecurity Startup Cylus Raises $4.7 Million in Seed Round
Investors include Tel Aviv-based venture capital firm Magma Venture Partners, the Israel branch of Vertex Ventures, Tokyo-based SBI Holdings and Israeli cybersecurity entrepreneur Zohar Zisapel
Railway cybersecurity startup Cylus Cyber Security Ltd. raised $4.7 million in a seed round, the company announced Thursday. Investors include Tel Aviv-based venture capital firm Magma Venture Partners General Partner Ltd., the Israel branch of Vertex Venture Capital, Tokyo-based SBI Holdings Inc. and Israeli cybersecurity entrepreneur Zohar Zisapel.

For daily updates, subscribe to our newsletter by clicking here.

Founded in 2017 and based in Tel Aviv, Cylus focuses on cybersecurity systems designed specifically for railways and metros, many of which use components and communication protocols that were not designed with cyber threats in mind.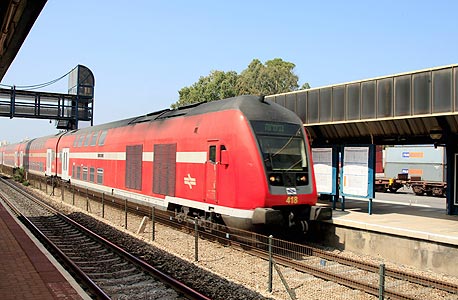 Train platform in Israel (illustration). Photo: Eran Yofi-Cohen

"Current approaches to cybersecurity do not fit the architecture of railway networks today," Cylus CEO Amir Levintal said in a statement. The company's systems provide rail companies with instant detection services, he explained, also blocking cyber-attacks in their networks, including in their signaling systems and rolling stocks. "The automotive industry has woken up to the critical need for cyber protection—it's time the railway industry got on board as well," Mr. Levintal added.

Cybersecurity is vital to passenger safety, said in a statement Boaz Zafrir, co-founding president of Cylus and former CEO of Israel Railways, adding that railway companies must acknowledge that and take appropriate measures.

Earlier this month Israel-based Foresight Autonomous Holdings Ltd. announced that its subsidiary, railway safety system company Rail Vision Ltd., is working in "collaboration with Nvidia Corporation in system development." A spokeswoman for Foresight confirmed that Rail Vision is using the chipmaker's hardware and support to develop its technology.