Israeli Investors Side with Elliot Fund, Demand Board Reforms in Probed Israeli Telecom Provider
Earlier this month, Elliot called for a sweeping corporate governance reform of Bezeq, Israel's biggest telecom provider
Israeli shareholders are backing activist hedge fund Elliott Associ­ates L.P. in its demand for changes in the board of Israel's largest telecommunication provider, Bezeq The Israeli Telecommunication Corp Ltd, according to a Thursday letter reviewed by Calcalist.

For daily updates, subscribe to our newsletter by clicking here.

Bezeq is controlled through two other holding companies by Eurocom Group, which is owned jointly by Israeli businessman Shaul Elovitch and his family. Bezeq's immediate controlling shareholder, holding company B Communications, holds a 26.4% stake, with the rest held by institutional, public, and private shareholders.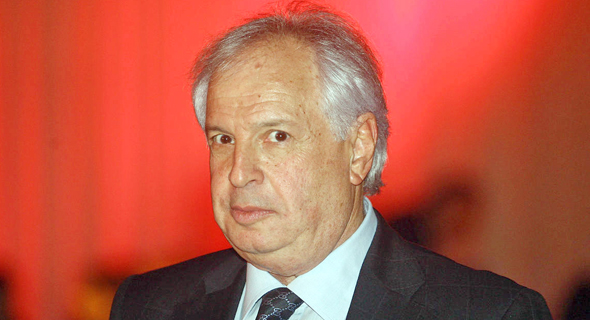 Shaul Elovitch. Photo: Orel Cohen
An investigation by the Israel Securities Authority uncovered various violations performed during Bezeq's 2015 acquisition of Israeli satellite television broadcaster D.B.S. Satellite Services Ltd., also known as "Yes," from Eurocom. Mr. Elovitch, along with other senior executives related to Eurocom and Bezeq, might be facing charges in the country as a result. Mr. Elovitch and Eurocom are also currently in a $430 million debt.
In mid-January, Elliot addressed a letter to Bezeq's interim chairman David Granot and to other shareholders, revealing it has held a 4.8% economic stake in Bezeq since 2017. The fund called for the immediate resignation of all implicated directors, and for a sweeping corporate governance reform intended to remove at least one ownership layer from Bezeq's current ownership structure, which enables Eurocom to effectively control Bezeq despite being in default.
Thursday, advisory firm Entropy Financial Research Services Ltd. sent a letter to Mr. Granot on behalf of three of Bezeq's institutional shareholders, Clal Insurance and pension funds Amitim and Meitav Dash Investments Ltd. Together, the three hold around a 3.5% stake in the company.
Referencing Elliot's castigation, Entropy's letter calls for an in-depth review of Bezeq's corporate governance, especially with regard to the profile of its board of directors, and for the creation of a formal election process for board members. The findings of the review, the letter said, will be used by the institutional shareholders to assess possible actions concerning the company, which may include a special meeting to discuss the appointment of board members.
In the letter, Entropy said that the three shareholders doubt Bezeq's ability to act to the benefit of its investors without making immediate changes and improvements to the company's corporate governance policy, due to Bezeq's holding scheme. Bezeq's board has been asked to respond within seven days.
On Sunday, Bezeq confirmed the acceptance of the letter in a filing to the Tel Aviv Stock Exchange and said its board is reviewing both Entropy and Elliot's letters. At this point, Bezeq said in the filing, the company cannot comment on the content of the letters or estimate the repercussions.