Founder Sells Holdings in Cybersecurity Company Imperva
In June 2016 Elliott Associates LP, a unit of activist hedge fund Elliott Management Corporation, disclosed a stake of around 10% in the company
Shlomo Kramer, co-founder of cybersecurity company Imperva Inc., has sold his entire stake in the company, according to a U.S. Securities and Exchange Commission document filed Friday.

For daily updates, subscribe to our newsletter by clicking here.

According to SEC filings, last year Mr. Kramer had around 2 million shares, 1.3 owned privately by him and some 800,000 owned through investment holding company Hapri Ltd., of which he is a director. Together, Mr. Kramer had a 6.8% stake in the company. As Imperva's price per share ranged between $40 and $50 in 2017, Mr. Karmer's stake would have netted him some $90 million.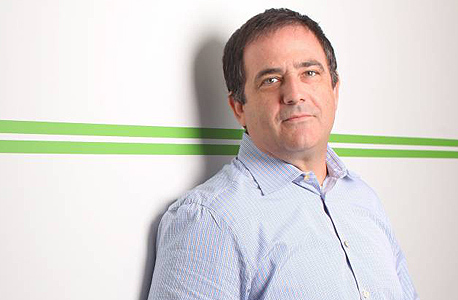 Shlomo Kramer. Photo: Amit Sha'al

Mr. Kramer is one of Israel's foremost founders and investors in the cyber industry. Apart from co-founding Imperva and serving as its President and CEO until 2014, he co-founded firewall pioneer Check Point Software Technologies Ltd., one of the flagships of Israel's technology sector. He is also an investor and a former board member at Check Point's rival, Palo Alto Networks Inc. Over the years he has been a founding investor and board member of many startups, including Trusteer Inc. which was acquired by IBM in 2013. In 2015 he founded Tel Aviv-based Cato Networks, a company providing software-defined wide-area network (SD-WAN) security, where he serves as CEO.

Established in 2002 and headquartered in Redwood Shores, California, Imperva provides on-premise data security solutions. Imperva reported $264.5 million in sales and a net loss of $70.3 for 2016. While the company sales have steadily increased over five years, the net loss reported for 2016 was the highest the company registered since 2012.

In early February 2014, Imperva announced the acquisition of cybersecurity startups Skyfence and Incapsula. Mr. Kramer was a founding investor and board member of both companies. Shortly after, Imperva's stock tanked, falling by as much as 66.8% between March 6 and July 16. In August, Imperva announced Mr. Kramer would step down as CEO to take up the mantle of chief strategy officer.

In June 2016 Elliott Associates LP, a unit of activist hedge fund Elliott Management Corporation, disclosed a stake of around 10% in the company, stating it believes the company is "materially undervalued." The same month, Mr. Kramer sold 75,000 shares in Imperva according to an SEC filing.

Last week the company announced a streamlining effort to execute on "key growth initiatives to deliver benefits for employees, customers and shareholders," according to the company's statement.