Cash-Crunched HNA Planned to Raise $100 Million in Bond Sale on the Tel Aviv Stock Exchange
The company was in the midst of preparing a prospectus with local underwriters before the plans were put on hold following recent media reports
China's debt-laden conglomerate HNA Group Co. planned to raise $100 million through a bond sale on the Tel Aviv Stock Exchange, according to two people familiar with the matter. HNA was in the midst of preparing a prospectus with local underwriters before the plans were put on hold following recent media reports detailing the company's financial woes, these people said in an interview with Calcalist on Tuesday speaking on conditions of anonymity.

For daily updates, subscribe to our newsletter by clicking here .

The regional airline turned global investment company has upped its reach in recent years. In 2017, it bought a stake of nearly 10% in Deutsche Bank and a 25% stake in Hilton Worldwide Holdings Inc. The multi-billion acquisitions were financed mostly with debt. Many of the company's more recent acquisitions have been used as loan collateral.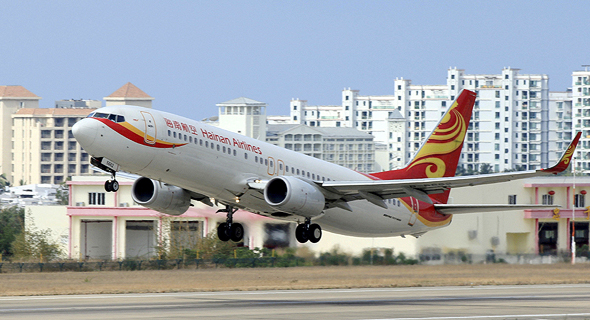 A Hainan Airlines airplane. Photo: Reuters

On Tuesday, Bloomberg reported that HNA told its creditors it might face a liquidity crisis of $2.4 billion in the first quarter of 2018 when some of its repayments are due. The same day an HNA U.S. subsidiary announced it had sold its 12% stake in gas shipping company Dorian LPG Ltd. in a U.S. Securities and Exchange Commission filing. According to Bloomberg's Tuesday report, the unit incurred a heavy loss based on the sale price per share.

On Wednesday, Financial Times reported that over the past few weeks HNA had entered talks with several Honk Kong-based distressed debt and private credit funds, hoping to borrow additional money at a lower interest rate.

"The company's business strategy is to raise debt in different countries, on different stock exchanges, to finance its activity," one of the people interviewed by Calcalist on Tuesday said.