Danish Leo Pharma is Launching an Innovation Lab in Israel
Established in 2015, Leo Pharma's innovation lab currently operates in Copenhagen, London, Paris, and Toronto, developing digital health solutions
Danish pharmaceutical multinational Leo Pharma A/S is opening an innovation lab in Israel, the outpost's new head Miron Derchansky said in an interview with Calcalist Thursday.
For daily updates, subscribe to our newsletter by clicking here.
Leo Pharma develops and manufactures drugs for dermatological applications. Headquartered in Ballerup near Copenhagen, Leo Pharma was founded in 1908. The company employs around 5,000 people in 61 countries, and markets its products globally. For the fiscal year 2016, Leo Pharma reported revenues of around 9.8 billion Danish krone.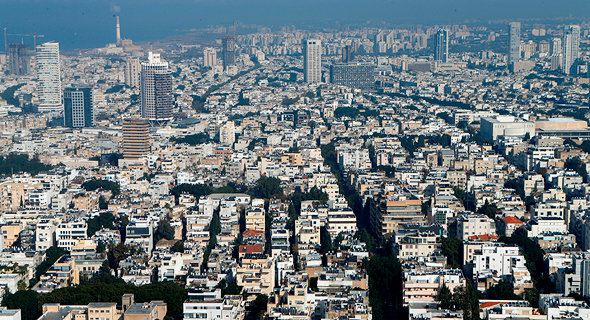 Tel Aviv, home to most of Israel's tech scene. Photo: Amit Sha'al

Launched in 2015, Leo Pharma's innovation lab currently operates in Copenhagen, London, Paris, and Toronto, developing digital health solutions and products for the daily life of people affected by chronic skin conditions such as psoriasis, eczema and some forms of skin cancer. Overall, some 100 people are employed at the unit, most of them non-traditional pharma professionals like data scientists and computer vision engineers.

Ideas and business plans created by the lab's teams are pitched to a board manned by both Leo Pharma executives and tech entrepreneurs, Mr. Derchansky explained. If the board thinks the idea has merit, it gets a budget of $50,000 and three months to develop a prototype, before conducting a beta launch to test the idea in the market.

Before taking on the management of the Israeli branch, Mr. Derchansky headed the Toronto unit. He is currently in the process of relocating to Israel with his family.

"The model is very much like a startup," Mr. Derchansky said, describing the operation of the lab.

Setting up an operation in Israel, the company seeks to foster collaborations with Israeli hospitals and clinics, and with startups that developing technologies relevant for dermatological uses, including imaging and data-based technologies. The local unit will also scout the Israeli venture capital industry and local startup scene for possible collaborations and investment opportunities, according to Mr. Derchansky.

Though the aegis of the lab is non-pharmaceutical products and collaborations, Mr. Derchansky said in Israel the company may also seek to partner with companies developing treatments for rare skin diseases.

The company has yet to decide on the exact setup it wants in Israel.

As the outpost takes shape, Mr. Derchansky intends to collaborate with Start-Up Nation Central (SNC), a Tel Aviv-based non-profit organization connecting international entities with Israeli startups. SNC previously invited a delegation from Leo Pharma to Israel and introduced the company to the local tech scene. Mr. Derchansky credits SNC with paving the way to Leo Pharma's decision to set up a local branch.