Israeli Government Invites Walmart to Open Local Branch
In January, Israeli Prime Minister Benjamin Netanyahu met with John Furner, the CEO and president of Sam's Club, a members-only division of Walmart
American retailer Walmart will be sending representatives to Israel in the upcoming weeks, the chairman of Israel's National Economic Council Avi Simhon said in an interview with Calcalist Sunday. Bloomberg first reported the possibility Sunday, stating Walmart has declined to comment.

The delegation will look into the possibility of opening a branch in the country, and will also look for cyber software solutions to support its plan of becoming a major e-commerce player, according to Mr. Simhon.

For daily updates, subscribe to our newsletter by clicking here.

In November, Calcalist reported that Amazon, a main rival of Walmart in the U.S. market, is planning to set up local retail operations in Israel. If the negotiations are successful, these people said, Amazon will lease a minimum 270,000 square feet of warehouses (25,000 square meters), according to people familiar with the matter.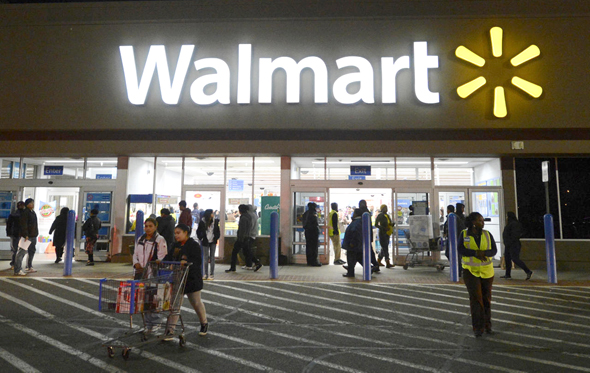 Walmart. Photo: EPI

In January, Israeli Prime Minister Benjamin Netanyahu met with John Furner, the CEO and president of Sam's Club, a members-only division of Walmart, during the annual World Economic Forum (WEF) held in Davos, Switzerland. Mr. Simhon participated in the meeting, as did other senior executives from the Israeli prime minister's office.

"Increasing the competitiveness of Israel's retail market will only benefit the economy and the Israeli consumer," Mr. Simhon said in an interview with Calcalist, adding that he has brought up the possibility of opening a Walmart branch in Israel as part of the meeting.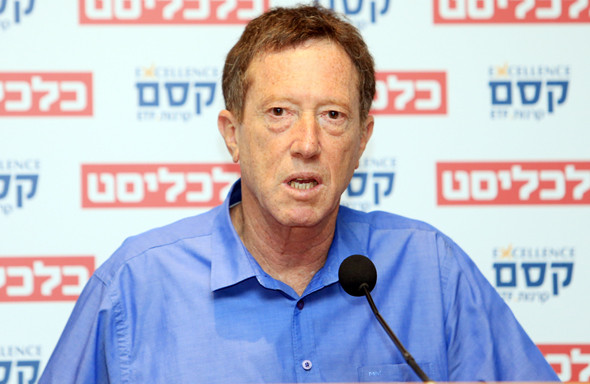 The chairman of Israel's National Economic Council Avi Simhon. Photo: Orel Cohen

Mr. Simhon added he assured the company he would be personally involved in helping the company overcome local regulatory issues in order to make Walmart's presence in Israel a reality.

Several global retailers have expressed interest in Israel recently. Aside from its rumored retail activity, Amazon is in the process of setting up two research and development centers in Israel, announced formally in October. The company has had a presence in the country since its acquisition of Israel-based communications chip designer Annapurna Labs in 2013.

Alibaba is another global powerhouse planning to increase foothold in the country. The company has made several investments in Israel-based startups in recent years, and finalized the acquisition of one of those investments, QR codes startup Visualead Ltd., by the end of 2017. In October 2017, Alibaba announced plans to establish offices in Tel Aviv as part of a $15 billion global research and development program. In May, Chairman Jack Ma will visit the country to meet with local venture capital funds and startups.

250 retail tech startups are operating in Israel today, according to a January report by Jerusalem Venture Partners (JVP), Israel-based early-stage incubator and investment fund Nielsen Innovate Fund (NIF), financial consulting firm Deloitte, and Israeli retail innovation platform The Shelf. These startups raised over $1 billion in aggregated equity investments in 2017, according to the report.