Home Network Cybersecurity Startup SAM Raises $3.5 Million
SAM partnered with Intel to integrate its anti-malware technology with the company's chipsets
Home network cybersecurity startup Securing SAM Ltd. has raised $3.5 Million in a seed round led by venture capital firm Blumberg Capital, the company announced Tuesday, coming out of stealth mode.

For daily updates, subscribe to our newsletter by clicking here .

Founded in 2016 by Sivan Rauscher, SAM develops software that can be installed on home routers, detecting and blocking malware before it reaches connected devices. It partnered with Intel's connected home division to integrate its technology with Intel's chipsets, the company said in a statement.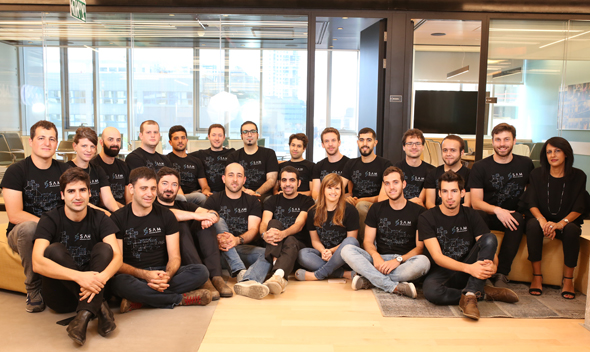 SAM's team. Photo: Keren Mazor

While in stealth mode, SAM partnered with Bezeq The Israeli Telecommunication Corp Ltd., Israel's largest telecom provider, to install its technology on over 200,000 routers in the country, including routers already installed in homes.

"The growing number of connected devices in homes is increasing the exposure to online threats — most consumers are unaware of the risks and do not know how to properly secure their household network," said Bruce Taragin, managing director at Blumberg Capital, in a statement.

"Having real-time information of when a cyber attack is imminent means we now provide the most efficient and up to date security system to completely protect our customer's homes," said chief marketing officer at Bezeq Gil Rosen in a statement.