Merck Group Inaugurates Jerusalem Innovation Lab
The new lab is located at Merck subsidiary Qlight Nanotech, acquired by the pharmaceutical company in 2015
German pharmaceutical and technology company Merck KGaA has inaugurated a new technology innovation laboratory in Jerusalem, the company announced Tuesday. The lab is located at Merck subsidiary Qlight Nanotech Ltd., which is housed on the Hebrew University of Jerusalem campus.

For daily updates, subscribe to our newsletter by clicking here.

Established in 2009, Qlight is a spin-off of the university's knowledge transfer company Yissum Research Development. The company develops semiconductor nano-crystal products for the display and lighting industry. Merck acquired Qlight in 2015 after making two investments in the company.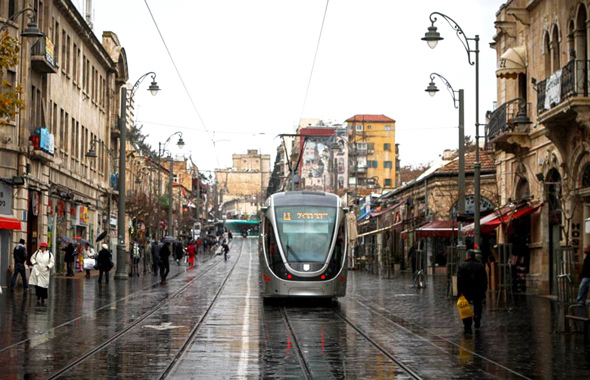 Jerusalem. Photo: Mickey Alon

In December 2017 Merck subsidiary Merck Serono partnered with Shanghai-based pharmaceutical company WuXi AppTec Group, Israel-born businessman Mori Arkin and life sciences-focused venture capital fund Pontifax Ltd. to launch a pharma and biotech startup in Israel.

In August, the company announced the creation of a startup incubator focusing on next-generation electronics in Israel. Called PMatX, the initiative is in partnership with HP and Venture capital firm Battery Ventures LP.

The new lab is intended to expand Merck's development efforts in nanotechnologies and materials, the company said in a statement. "We are very happy to be present in Israel one of the world's most advanced technology hotspots," said in a statement Kai Beckmann, CEO of performance materials at Merck and a member of the company's executive board.