Industrial Cybersecurity Startup Aperio Raises $4.5 Million
The investments were made in a seed round with participation by European electricity provider EDP, Boston-based venture fund Data Point Capital, Chicago-based expansion stage venture firm Jump Capital and Los Angeles-based Scopus Ventures
Tel Aviv-based cybersecurity startup Aperio Technology PTE Ltd. secured $4.5 million in investments, the company announced Wednesday. Investors include Portugal's power utility Energias de Portugal S.A. (EDP), Boston-based cybersecurity venture fund Data Point Capital, Chicago-based venture capital firm Jump Capital and Los Angeles-based Scopus Ventures LLP.
For daily updates, subscribe to our newsletter by clicking here.
The first $2.5 million stage of the round was completed last year and used for product development. The additional $2 million will be used mainly for marketing activity.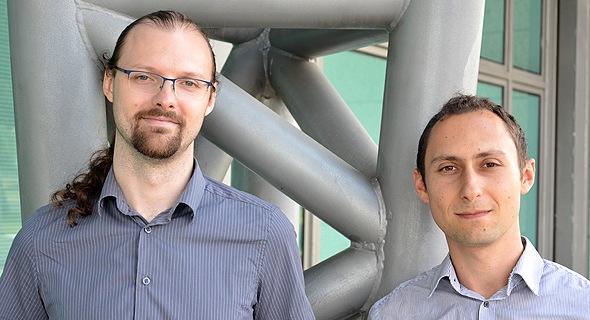 Aperio CEO Michael Shalyt (right) and CTO Yevgeni Nogin. Photo: Raphael Kahan

Founded in 2017, Aperio develops a software that protects SCADA controllers from cyber attacks. EDP's investment comes after a successful pilot for securing its power plants, according to Aperio's announcement.

Recent events demonstrate that physical assets are desirable targets for attacks against critical infrastructure, Aperio Systems CEO Michael Shalyt said in a statement. "You don't target nuclear plant engineers to steal credit cards. Securing critical infrastructure has tangible financial, social, and even life-or-death implications," he added.