FIMI Opportunity Funds Acquires U.S. Electronics Company Aitech for $30 Million
Aitech develops and manufactures commercial and military embedded computing solutions. It lists Boeing and Lockheed Martin as customers
Israel-based private equity firm FIMI Opportunity Funds is acquiring defense electronics company Aitech Rugged Group Inc. for $30 million, the firm announced Thursday.

For daily updates, subscribe to our newsletter by clicking here.

Part of the sum will be used to buy Aitech from its current owners, a group of Netherlands-based investors, and the rest will be infused into the company to promote operational growth, the firm said in a statement.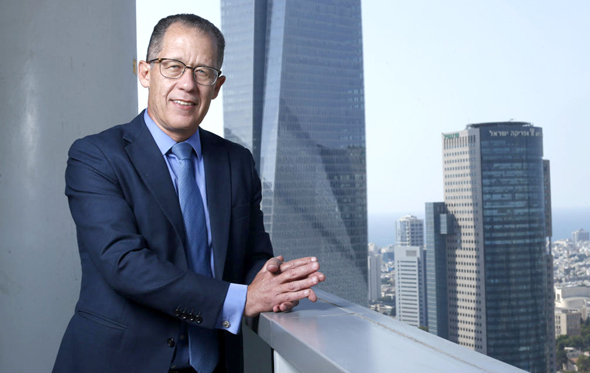 Fimi senior partner Gillon Beck. Photo: Amit Sha'al

Headquartered in Chatsworth, California, Aitech develops and manufactures commercial and military embedded computing solutions for the military and space industries. The company has several subsidiaries, including Aitech Systems Ltd., located in Tel Aviv suburb Herzliya, which employs 70 people out of Aitech's 170 employees. The company reports annual revenues of $30 million-$40 million a year, and lists the Boeing Company and Lockheed Martin as customers.

In November 2017, Fimi acquired a controlling stake in Israel-based ORBIT Communication Systems Ltd., a company developing and manufacturing satellite communication systems, in Israel-based satellite imaging services company ImageSat International N.V., and in Israel-based Gilat Satellite Networks Ltd.

Fimi intends to support Aitech in both the financial and the administrative aspects, to bring the company's full growth potential to fruition, said Fimi senior partner Gillon Beck, who led the acquisition, in a statement. The acquisition is another step in Fimi's plan to make investments in non-Israeli companies and centralize their operations in Israel, Mr. Beck explained, adding that Fimi intends to unify Aitech's various branches and relocate the center of its administration to Israel.

Aitech expects to see a significant increase in the scope of its operations in the next few years, CEO Moshe Tal said in a statement.