Cisco Looking to Sell Video-Software Unit NDS at Steep Discount
Six years after shelling out $5 billion for NDS, Cisco is now putting a $1 billion price tag on the Jerusalem-based business, which mainly develops software for the pay TV industry
Cisco Systems is looking to sell its video software unit NDS Group Ltd., three people familiar with the matter who spoke on conditions of anonymity told Calcalist. In November Bloomberg first reported that Cisco is looking to sell the unit.

For daily updates, subscribe to our newsletter by clicking here.

Several private equity funds are currently negotiating a possible acquisition at a sum of around $1 billion, one of these people said. Silver Lake Partners, a Menlo Park, California-headquartered firm with around $39 billion in assets under management, is looking into the deal, this person said.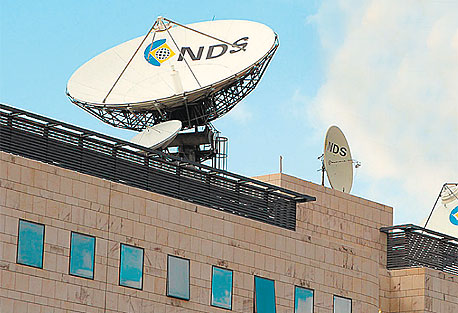 NDS, Jerusalem. Photo: Mickey Alon
Cisco declined to comment.
Silver Lake has been approached for comment but has yet to respond.
Cisco bought Jerusalem-based NDS in 2012, paying around $5 billion and merging it into its Cisco Videoscape division. NDS mainly develops software for the pay TV industry, a segment that has been under increasing pressure as subscription video-on-demand services like Netflix gained popularity. The competition resulted in Videoscape experiencing dwindling revenues since 2014, leading Cisco to sell its connected-device unit in 2015.
NDS was founded in 1988 as News Datacom by several scientists in collaboration with Israel-based Weizmann Institute of Science. The company was listed for a decade on Nasdaq before it was acquired in 2009 for $3.6 billion by London-based private equity firm Permira and News Corporation.
Since its acquisition by Cisco, NDS has received several consecutive blows. Long-time CEO Abe Peled left shortly after, first for a senior vice president position within Cisco itself and then altogether, as did several other senior executives. The business unit downsized, letting go hundreds of employees in several layoff rounds.
Cisco has bought 13 Israel-based companies up to date, for a combined sum of around $7 billion. In 2016 Cisco acquired cloud cybersecurity company CloudLock Inc. for around $290 million and chip developer startup Leaba Semiconductor Ltd. for around $320 million.