Israeli Prime Minister Says Government Should Avoid Moves to Shore Up Dollar
Tech leaders gather to hear Benjamin Netanyahu say Israeli government is powerless to help shore up the value of the dollar against the shekel
Israeli Prime Minister Benjamin Netanyahu told the country's tech leaders Wednesday that he believes government intervention in the foreign exchange market would not help shore up the dollar's value against the shekel.
For daily updates, subscribe to our newsletter by clicking here.
Mr. Netanyahu held the meeting behind closed doors at the offices of a tech company in Petah Tikva, a town just east of Tel Aviv.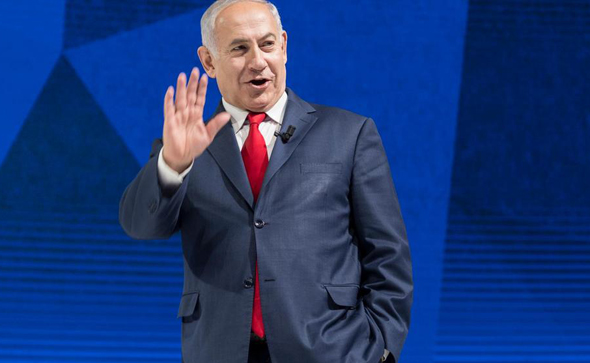 Israeli Prime Minister Benjamin Netanyahu. Photo: AP
In January, the shekel reached a 7-year high, trading at NIS 3.4 per dollar, as opposed to NIS 3.8 in the beginning of 2017.
Later that month, a group of about 150 of Israel's leading tech companies, including Wix.com Ltd., IronSource Ltd. and Taboola.com Ltd., each valued at billions of dollars, announced a plan to lobby the Israeli Ministry of Finance and the Bank of Israel to take steps to minimize the damage caused to their industry by the depreciation of the dollar against the shekel.
Much of the income earned by Israeli tech companies comes from exports, which means they benefit when the value of the dollar is high.
Mr. Netanyahu said he is aware of the problem and is open to hearing out what tech executives had to say, but that he still believes in lifting all restrictions on foreign currency trading. Attempts to control the exchange rate in the past 50 years have all failed, he said.
"Israel is not China," he added, "we are a small country."