Despite Exceeding Expectations, Check Point's Quarterly Reports Affected by Weak Dollar
The continuous weakness of the dollar has cut the company's earnings per share by $0.05 for the fourth quarter, Check Point's chief financial officer said
Information security company Check Point fell short of analysts' expectations in its fourth-quarter revenues. The Tel Aviv-based firewall pioneer published its fourth quarter and full year financial reports Wednesday, citing the weak dollar as cause for weaker than possible earnings per share, despite beating analysts' expectations.
For daily updates, subscribe to our newsletter by clicking here.
Check Point's total revenues for the fourth quarter totaled $506 million, up 4% year over year, compared to analyst expectations of $508.5 million. Its annual revenues for the fiscal year 2017 stood at $1.85 billion, a 7% increase year over year.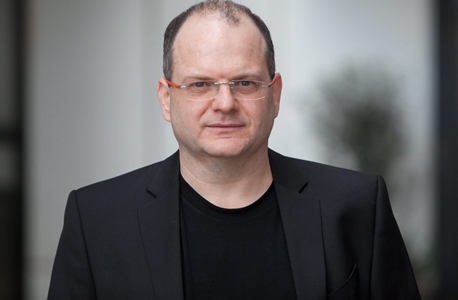 Check Point CEO Gil Shwed. Photo: Orel Cohen

Check Point reported a non-GAAP net income of $259 million for the fourth quarter, compared to $247 million in 2016, making for non-GAAP earnings per diluted share of $1.58, an 8% year over year increase. The company was forecasted to earn $1.50 per share.

The continuous weakness of the U.S. dollar has cut the company's earnings per share by $0.05 for the fourth quarter, resulting in an $8 million loss, said Check Point's chief financial officer Tal Payne in the company's earnings conference call Wednesday.

Over the three month period ending December 31, the dollar has fallen 3% against the shekel, and by a little over 1% against leading global currencies.

Earlier this month the shekel reached a seven-year high against the dollar, leading several of Israel's leading tech companies to call for government intervention. In an attempt to depreciate the shekel, Israel's central bank bought over $400 million in mid-January.