EU Enlists AI Startup in Fight Against Fake News
AdVerif.ai has developed a disinformation-busting algorithm that can help advertisers that don't want their ads to appear next to fake news
A three-person startup founded in 2017 says it has developed a software that can detect fake news and that the European Union is now using the startup's AI engine to identify disinformation being spread on the web and on social media.

For daily updates, subscribe to our newsletter by clicking here.

AdVerif.ai, which is headed by Israeli computer scientist Or Levi, is part of the "EU versus Disinformation" campaign that was set up in 2015 to fight pro-Kremlin propaganda. The campaign reviews information being circulated on the web for veracity and bias, maintaining a database of more than 3,500 fake news "cases."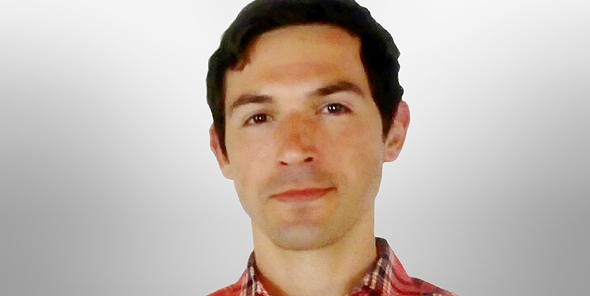 AdVerif.ai founder Or Levi

In addition to its ongoing campaign, the EU recently recruited 39 journalism and media experts to study the reach of fake news and come up with policy proposals.

"We help (the EU) identify problematic content," Mr. Levi, who left a position as a data scientist at eBay a few months ago to found AdVerif.ai, said in an interview with Calcalist held in January. AdVerif.ai automates the process of identifying fake news achieving a 90% accuracy rate, he said.

The startups' algorithm begins its evaluation by checking the source of information in an article against a catalog of sites that publish fake news, satire, clickbait, or political propaganda. Then, the algorithm looks to see if the facts in the article have been refuted by fact-checking sites like Snopes and FactCheck.org. Many fake news items recycle the same false tropes. When it comes to articles from little-known sources that convey new information, the system searches for corroboration in established news sites.

The next stage is more subtle and sophisticated. The algorithm analyzes linguistic patterns in articles. Fake stories tend to contain more emotive and opinionated language. Lack of quotation marks, an abnormally high number of adjectives, and many short sentences are also giveaways, according to Mr. Levi.

"Some of the patterns are intuitive and easy to understand," Mr. Levi said. "But the algorithm also identifies more complex patterns that we cannot easily explain or describe. It's like a black box."

Governments in Europe and elsewhere have called on Google and Facebook to act to stem the spread of fake news on their platforms, and both companies have committed to doing so.

Mr. Levi said his startup can hardly compete with the technical expertise of entire artificial intelligence units at the big tech companies, but added that they don't have the same incentive to tackle fake news.

"We don't presume to be better than Facebook or Google," he said.

Early stage and self-funded, AdVerif.ai believes it can find customers in big advertisers who want to make sure their ads don't appear alongside fake news.

Mr. Levi said his system can block ads from displaying on sites purveying fake news site and also ads for the fake news sites themselves.