Startup Wants to Bring Conversation Analytics to Real Life Sales Meetings
Israel-based Gong plans to develop a recording gadget with built-in analytics capabilities that can help sales team improve performance
Israel-based conversation analytics startup Gong.io Ltd. wants to bring its smarts to real life sales meetings.
For daily updates, subscribe to our newsletter by clicking here.
The company plans to develop a recording gadget with built-in analytics capabilities that can be used in face-to-face meetings to help sales teams improve performance, CEO Amit Bendov said in an interview with the "30 Minutes or Less" podcast by Microsoft Accelerator TLV, which aired on Calcalist Sunday.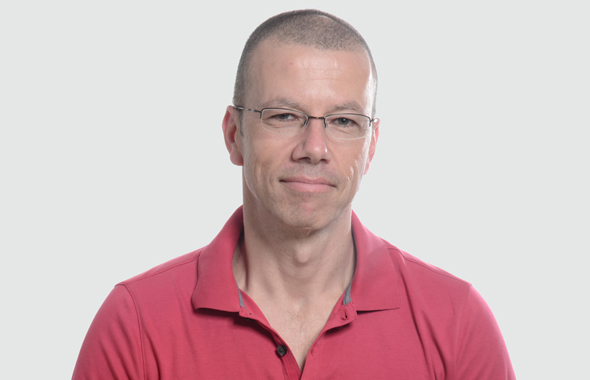 Gong co-founder and CEO Amit Bendov. Photo: Ronen Akerman

Gong's online service gives sales representatives insights about their interactions with potential customers by analyzing phone calls. By tracking keywords, subjects mentioned and recurring conversation topics the service helps sales teams improve results.

Founded in 2015, Gong raised $26 million to date and has around 50 employees in offices in Palo Alto, California and in Herzliya, a town 10 miles north of Tel Aviv. It plans to double its workforce in the next 12 months, Mr. Bendov said. Backers include California-based venture capital firms Norwest Venture Partners and Wing Venture capital.

The 30 Minutes or Less podcast, which launched in March 2017, is hosted by Navot Volk, the managing director of Microsoft Accelerator TLV, and tech entrepreneur Aviv Frenkel. The two interview tech founders, investors, and other key members of the Israeli tech ecosystem.