Exclusion of Arabs Costs Israel Over $10 Billion a Year, Israeli Lawmaker Says
The under-representation of Israel's Arab citizens in the local job market is especially apparent in Israel's lucrative tech sector
Exclusion of Arabs from the Israeli economy costs Israel over $10 billion a year (NIS 40 billion), said Ahmad Tibi, an Arab member of the Israeli parliament. Mr. Tibi spoke at Calcalist's Arab business conference in Nazareth on Monday.

For daily updates, subscribe to our newsletter by clicking here.

The under-representation of Israel's Arab citizens in the local job market is especially apparent in Israel's lucrative tech sector.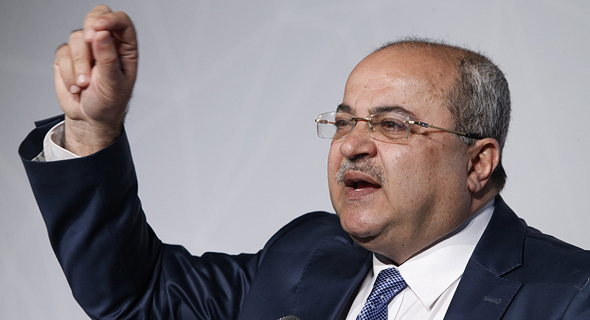 Ahmad Tibi speaking at Calcalist's Arab Business conference. Photo: Amit Shaal

Comprising around 20% of the Israeli population and 17.4% of the country's workforce, Arabs with Israeli citizenship account for only 1.4% when it comes to technology jobs, according to a study published in August by the Israeli Ministry of Finance.

"The integration of more Arab workers into the local tech industry will benefit everyone, Israel's Arab citizens, Israel's tech industry and Israel itself," said David ("Dadi") Perlmutter in an interview with Calcalist in August. Mr. Perlmutter, a former chief product officer and vice president at Intel, is now the co-chairman of Tsofen, an Israeli non-profit organization dedicated to boosting the involvement of Arabs in Israel's technology sector.

While Israel's booming tech industry is facing a shortage of talent, Arab engineers still find it hard to land a job. According to Nasreen Hadad Haj-Yahya, co-director of the Arab-Jewish relations program at The Israel Democracy Institute, an independent research center based in Jerusalem, one of the main reasons for the exclusion of Arab engineers from Israeli tech is that they lack the necessary network needed in a society where personal connections carry a lot of weight in the hiring process.

Language and culture barriers also inhibit Arabs' inclusion in the Tech sector, Ms. Hadad Haj-Yahya said, as well as the fact that much of Israel's Arab population lives outside of the country's metropolitan centers, where most local tech companies are located.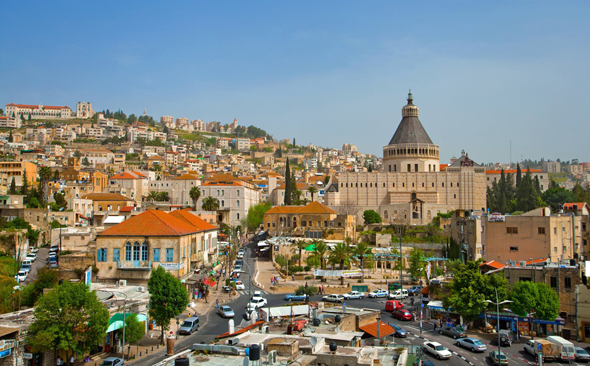 Nazareth. Photo: wallpaperstop

In his speech at the conference, Mr. Tibi said that existing government programs do not have the growth mechanisms that could lead to a lasting change in the demographics of Israel's Arab population. "We deserve universities, hospitals, industrial zones," he said.

After being effectively absent from tech-related academic programs, in recent years the percentage of Arabs students in relevant fields has increased dramatically. Between 1985-2014 a yearly average of about 50 Arab students graduated from tech-related programs in Israel, amounting to only 2.3% of the graduates, according to the report by the Israeli Ministry of Finance. In 2016, over 2,200 Arab students were enrolled in tech-related studies, amounting to 9.5% of students, according to the report.

Nazareth, a mostly Arab city in Israel's northern Galilee region, has become in recent years the center of a budding startup entrepreneurship scene among Arabs living in Israel. Nazareth has also attracted some multinational companies who have opened development centers in the city, including Microsoft and chip manufacturer Broadcom.

On Monday, Mr. Tibi called for the government financing of an industrial park in Nazareth, which could draw tech companies to the northern Israel region and provide employment opportunities. Mr. Tibi said that tech employment opportunities are crucial to the Arab population in the north of Israel. Last year, the Technion, an Israeli technology-oriented university, admitted 600 Arab students, 60% of whom were women, Mr. Tibi said.

Founded in 2011, the Nazareth Business Incubator Center Mr. Swidan manages offers local entrepreneurs office space and telecommunications, business consulting, and networking support.