Fake Mossad Handle Starts Selling Fake Mossad Swag
Satirical Twitter handle @TheMossadIL gained notoriety in August when it trolled American pro-Palestinian activist Linda Sarsour
A satirical Twitter handle spoofing Israel's Mossad now has an online shop. The goods: fake Mossad swag.

For daily updates, subscribe to our newsletter by clicking here.

Launched in September 2016, @TheMossadIL gained notoriety in August when it replied a simple "Yes" to a tweet by American pro-Palestinian activist Linda Sarsour. Ms. Sarsour asked if anyone knew what happened to her text messages, which she claimed have disappeared from her phone.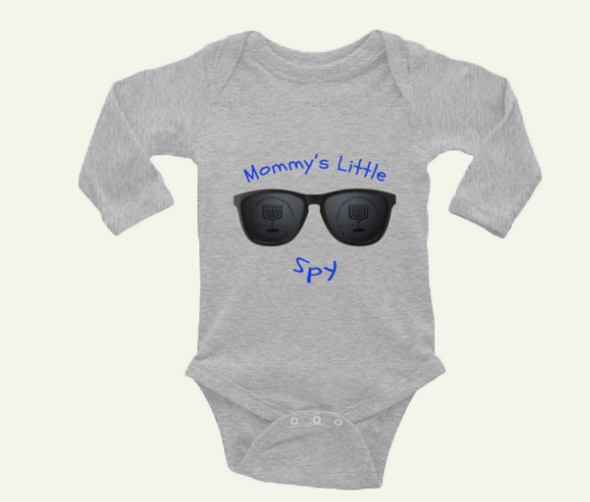 Screenshot from @TheMossadIL online shop

The handle is operated by Canadian expat Shawn Eni, who currently lives in Modi'in, a town southeast of Tel Aviv, and works as a project manager for Israel-based business software company EliteERP.

With 50.7K followers on the social network, the handle satirizes Israel related rumors circulating the web, especially conspiracy theories that put the blame on its eponymous spy agency.

Mr. Eni set up the Twitter account after reading reports claiming the Mossad has the ability and resources to control the weather, and that the agency stole the shoe of British Muslim activist Asghar Bukhari, he said in a phone interview with Calcalist, Monday.

With prices ranging from NIS 15 (about $4) to NIS 128 (about $36) the shop offers such items as baby onesies with "Mommy's Little Spy" prints and "The Mossad Stole My Flip-Flops" flip-flops.