Waze Finds Path Back to Iran, Report Says
The app was blocked several times in the country due to its Israeli origins
The block against Google-owned mobile navigation app Waze in Iran has been lifted, Iranian news site Tasnim News reported on Monday in a tweet. Use of the Israeli-developed app was previously blocked in the country in March, reinstated in September and blocked again in October.
For daily updates, subscribe to our newsletter by clicking here.
Founded in Israel in 2008, Waze was acquired by Google in 2013 for $1.3 billion.
Google declined to comment.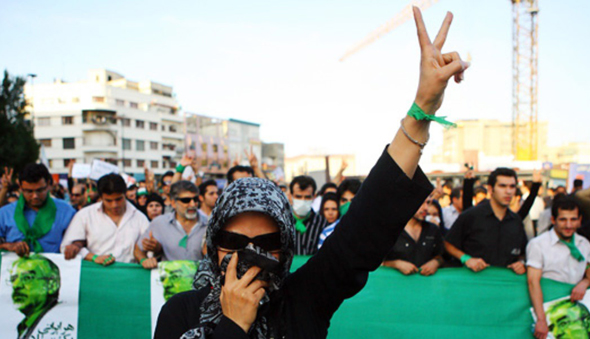 Iran protesters (illustration). Photo: Getty Images
In March, Azerbaijani media outlet Trend News Agency reported Iran has temporarily blocked access to the app due to its Israeli roots, citing a report on Iranian Fars News. At a March conference, Waze CEO Noam Bardin said the block came after the app gained popularity in the country.
In September, Waze resumed its activity in Iran in a limited capacity, before being blocked again in October.
Persian users on Twitter confirmed the app is currently working in the country, but no official statement has been made by Iranian authorities.
With over 47K followers, Israel's official state Twitter handle in Persian commented on the reported end of the ban on Monday. "Now that the block on Waze has been lifted--is it no longer a Mossad app?" the tweet said.
For long years Iranian authorities have been claiming that Waze was developed by Israeli intelligence services, Middle East economies analyst Doron Peskin said in a phone interview with Calcalist on Tuesday. Iran's Islamic Revolutionary Guard Corps (IRGC), decide on bans of apps in the country, Mr. Peskin said, adding that decisions to lift bans can be related to the needs of the Iranian armed security branch, including the need to track users during protests.