Hostel Chain Selina Hostels to Open Tel Aviv Tech Office
The Panamanian hospitality company is looking to hire a team of 40 developers and software engineers for a Tel Aviv outpost
Selina Hostels, a company operating hostels and co-working spaces in Latin America, is opening a research and development center in Israel, according to people familiar with the matter. The company has also mentioned looking for employees in Israel on its LinkedIn page.

For daily updates, subscribe to our newsletter by clicking here.

Established in 2014 in Panama by Israel-born Rafael Museri and Daniel Rudasevski, Selina offers hostels that combine a hotel, a co-working space, curated tours, classes such as yoga or surfing in its seaside locations, homegrown produce-based meals and volunteer activities to assist the local environment. The company's community-oriented and environmentally-friendly brand has especially become popular with "digital nomads," people who use technology to earn money with a nomadic lifestyle.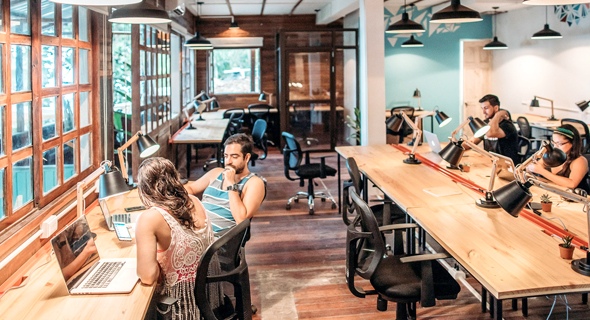 A Selina hostel. Photo: Augustin Munoz

Selina currently operates 19 hostels in several Latin American countries including Mexico, Panama and Costa Rica, and intends to open 40 new locations in the upcoming year.

In Israel, the company is looking for a space spanning 5,380 square feet (500 square meters) to house the 40 developers and software engineers Selina intends to hire by the end of 2018. The operation will focus on developing technologies that could accelerate the company's growth.

Among the locations scoped is the Azrieli Sarona Tower, these people added. Located in central Tel Aviv, the tower is Israel's highest high rise, and houses the Israeli offices of companies such as Amazon, Facebook, and Dropbox.

Selina employs around 1,000 people in ten countries around the world, and has offices in Panama, London and New York. Among the company's investors are WeWork's Adam Neumann and Gigi Levy Weiss, co-founder of social gaming company Playtika and former CEO of online gambling firm 888 Holdings plc., one person familiar with the matter who spoke on conditions of anonymity told Calcalist.

WeWork has declined to comment.