Berkshire Hathaway Takes Position in Generic Drugmaker Teva
The holding company disclosed a $358 million stake in the struggling company
On Wednesday, Warren Buffett's Berkshire Hathaway Inc. disclosed a $358 million stake in struggling drugmaker Teva Pharmaceutical Industries Ltd. In a quarterly report filed with the U.S. Securities and Exchange Commission after Wednesday's market close, the holding company revealed it owned around 18.9 million Teva sponsored American depositary shares (ADS).

For daily updates, subscribe to our newsletter by clicking here.

Teva's stock is currently trending up in after-hours trading on the New York Stock Exchange.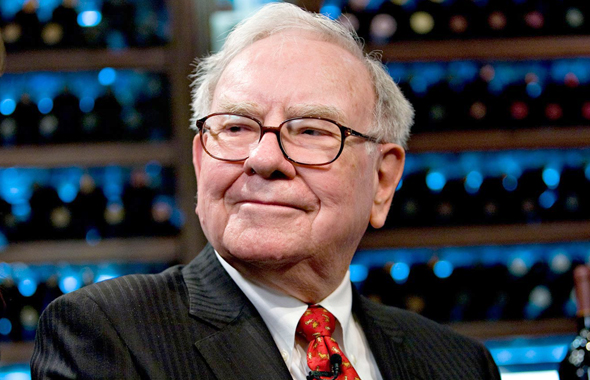 Warren Buffett. Photo: Getty Images

In January, Bloomberg reported that activist hedge fund Jana Partners LLC has acquired a stake in Teva during the last quarter of 2017, based on a letter sent by the firm's investors.

Teva's fortunes have been going downhill for the past two years, largely due to its $40.5 billion acquisition of Allergan's generic unit Actavis in 2016, for which Teva took out $33.75 billion in loans. The drugmaker's ability to return the loans was cast in doubt when retailer consolidation and increasing regulatory pressure in the U.S. generic market eroded Teva's revenues and profit margins, causing the company to lower its financial outlook again and again, sending the company's stock plummeting from $70 at its August 2015 peak to $11.23 in November 2017.

Downwards pressure piled when in October rival Mylan N.V. launched in the U.S. a generic version of Teva's flagship Copaxone, a multiple sclerosis drug that accounted for a fifth of Teva's revenues in 2016. By December, Mylan has taken over 10% of the market, according to Credit Suisse analyst Vamil Divan. In January, Cambridge, Massachusetts-headquartered Momenta Pharmaceuticals Inc. said it believes its application review for a generic version could be completed at any time.

In November, Kåre Schultz, formerly the CEO of Copenhagen-based pharmaceutical company H. Lundbeck A/S, stepped in as Teva's CEO. In December, Mr. Schultz unveiled an aggressive reorganization program that includes facility shutdowns and divestments, a streamlining of Teva's extensive drug portfolio, and layoffs of 14,000 employees.

The announcement brought on a wave of protests in Israel, Teva's home base, where the has long been considered synonymous with Israeli business ambitions. Israeli lawmakers criticized the plan, making jabs at Teva's management. The protests died down after Mr. Schultz met with Israeli leader Benjamin Netanyahu, refusing the latter's requests to favor Israeli facilities over overseas plants in the restructuring plans.

Last week, Teva published its fourth quarter reports for 2017, sending its stock down as the guidance provided for 2018 fell short of expectations. The company reported a drop in earnings and revenues, and a goodwill impairment of $17 billion, mainly due to its generic U.S. business.

Following the reports, Standard & Poor's Global downgraded Teva's corporate credit rating to junk, echoing similar downgrades by Fitch Ratings Inc. in November, and by Moody's Investors Service in January.

In an earnings call with investors, Mr. Schultz said the company was "on target," with regard to its restructuring plans.

In an interview with Calcalist held last week Teva's Chief Financial Officer Michael McClellan said the company had a "fairly good" quarter. "We were able to come within our guidance," Mr. McClellan said.

Referring to the pricy acquisition of Allergan, Mr. McClellan said that Teva "ended up buying at the peak of the market, and the market has changed since."

If new products by the company will grow and the generics market stabilizes, the company's management feels "there are brighter days ahead," he added.