Cancer Screening Company Raises $8 Million
Israel-based Smart Medical Systems manufactures an add-on device for colon screening, meant to increase detection of pre-cancerous tissue
Medical device company Smart Medical Systems Ltd. has raised $8 million in Series B financing, the company announced Thursday. The round was led by Signet Healthcare Partners, a New York-based healthcare-oriented private equity fund.

For daily updates, subscribe to our newsletter by clicking here.

Established in 2005 and based in Israel, Smart Medical manufactures gastro-focused devices for endoscopy, a medical imaging technique that uses a scope to examine body cavities. The funding raised will mainly be used to commercialize and receive U.S. approval for its G-EYE product, an add-on balloon device for standard endoscopes that assists in the visualization of the colon when screening for pre-cancerous polyps.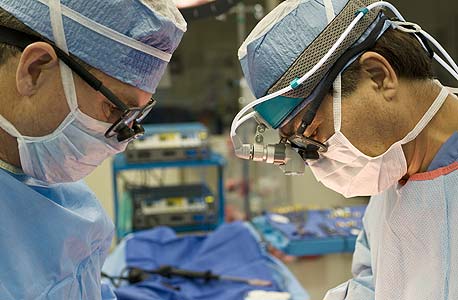 Medical procedure. Photo: Shutterstock

Cancer is a leading cause of death in the U.S., second only to heart disease, according to the Centers for Disease Control and Prevention, and one out of every four U.S. deaths are cancer-related. Among the different cancers, colon cancer is the third most common cancer for both men and women, and the second leading cause of cancer-related deaths after lung cancer. Difficulty in detecting pre-cancerous tissue is one of the main reasons for the high mortality.

The use of the G-EYE device resulted in a substantial increase in the detection of pre-cancerous polyps when tested in clinical trials, the company said in a statement.

Todd Sone and Ashley Friedman from Signet will join Smart Medical's board of directors following the investment.