Israel Might Lower Corporate Tax Further, Netanyahu Says
The Israeli prime minister said he might consider pushing Israel's 6% corporate tax rate "to the ground"
Israel might consider lowering its 6% corporate tax further to compete with President Donald Trump's tax reform, Israeli Prime Minister Benjamin Netanyahu said on Friday during the Munich Security Conference. Mr. Netanyahu spoke during a lunch meeting with board members and CEOs of companies including Microsoft, telecom provider Deutsche Telekom, and arms manufacturer Raytheon.

For daily updates, subscribe to our newsletter by clicking here.

In 2016, Israel changed its corporate tax regulation as a result of the international corporate taxation rules that were finalized by the OECD and G20 in 2015. Multinational tech corporations with operational revenues of over $2.8 billion now pay a corporate tax rate of 6% in Israel, compared to the 24% tax paid by other companies, and a dividends tax of 4% compared to 20%.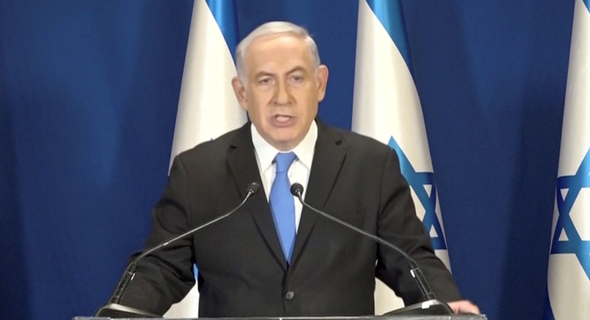 Israeli Prime Minister Benjamin Netanyahu. Photo: Reuters
"We're pushing taxation down, and because of President Trump, we're going to push it down further," the Israeli leader said. "We have to be very competitive, not only in nominal tax rates for corporations and individuals, but also in the effective rates that foreign investors come in, we want to be as low as anyone else. And it's pretty low, I mean, it's about 6%. But if we have to, we'll push it to the ground," he added.
In December, the extensive tax reform spearheaded by Mr. Trump was signed into law, lowering the American corporate tax rate from 35% to 21% and increasing taxes on overseas earnings of American companies. The reform could affect many of the multinationals that have on-ground operations in Israel and export to the U.S., deter companies from establishing outposts in the country and prompt Israeli startups to register in the U.S. instead of in Israel.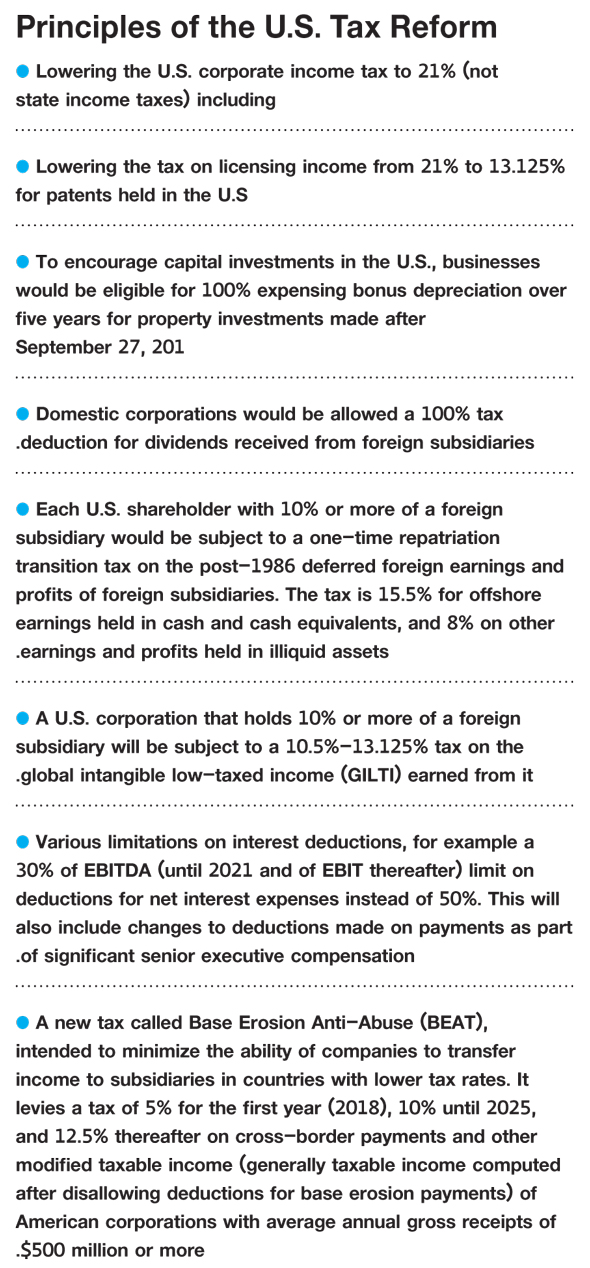 Source: The Israel Innovation Authority

In January, Mr. Netanyahu established a team to examine the possible repercussions of the U.S. reform on Israel and its competitiveness and provide recommendations going forward.

Over the last 20 years, Israel has carried out several major reforms intended to make Israel friendlier to business, Mr. Netanyahu explained in the meeting, adding that "my job, first as prime minister four times and finance minister as well, is to make it easy for you to come in and do business."

In the annual Ease of Doing Business ranking published by the World Bank in November, Israel dropped two spots from its 2016 rank, ranking 54th out of 190 countries and continuing a multi-year downward trend. Until 2014, Israel used to be ranked among the top 25-35 countries.

He also called on corporate leaders to invest in Israel and in Israeli technology. "The future belongs to those who innovate," he said. "The innovation is coming from the juncture of big data, artificial intelligence and connectivity. This is creating new industries, and we are seizing the future very rapidly. Over 300 multinational R&D centers are in Israel, some of them represented in this room. If you're not, I honestly think that it's in our common interest that you should be."