WeWork Members to Be Featured in J.Crew Catalog
The initiative is part of a collaboration between WeWork, LinkedIn and J.Crew
Eleven entrepreneurs, eight men and three women, working out of WeWork locations across the U.S., will be featured in an upcoming J. Crew catalog. The initiative is part of a collaboration between WeWork, LinkedIn and New York-headquartered fashion retailer J.Crew, the companies announced Tuesday.

For daily updates, subscribe to our newsletter by clicking here.

The WeWork members selected to participate in the project will also sit on business panels held in collaboration with LinkedIn in J.Crew stores in San Francisco, New York, Atlanta, and Philadelphia.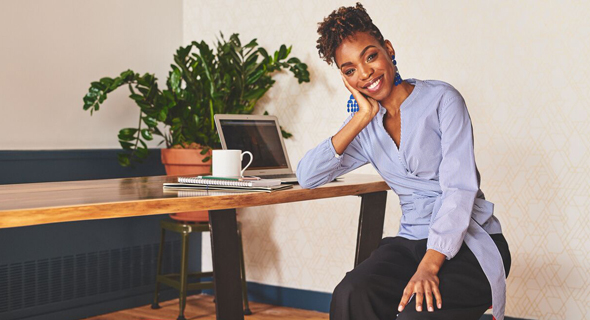 Michelle Dalzon, founder of The Black-Owned Market in J.Crew's photo shoot. Photo: Bryan Derballa

Michelle Dalzon, who participated in the first panel held on Wednesday, is the founder of The Black-Owned Market, a Brooklyn-based company promoting businesses owned by African Americans. Another program participant, Marcus Blackwell, is the founder of Make Music Count Llc., an Atlanta-based startup developing software to teach children math through music.

In recent years J.Crew has been struggling with competition from online budget retailers. In November the company announced a 9% decrease in sales and 5% drop in profits in the third quarter of its fiscal year 2017. In the report, the company stated it is planning to close 50 stores by the end of the fiscal year.