Merck and WuXi AppTec Announce Launch of Biotech Incubator in Israel
The incubator program has a five year budget of 20 million euros
Darmstadt, Germany-based multinational chemical, pharmaceutical, and life sciences company The Merck Group, announced Tuesday it has partnered with Shanghai-based pharmaceutical company WuXi AppTec Group to launch ExploreBio pharma and biotech startup incubator in Israel.
For daily updates, subscribe to our newsletter by clicking here.
The formal announcement confirms Calcalist's reporting on the initiative from December 2017.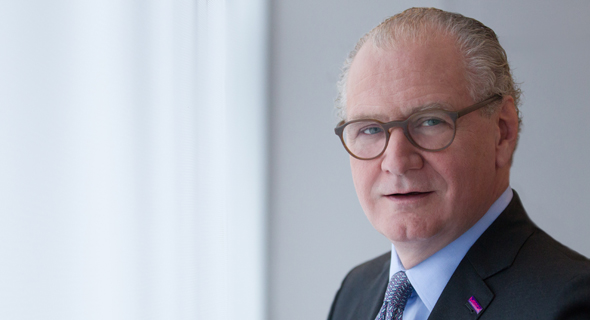 Stefan Oschmann, CEO of Merck. Photo: PR
Israel-born businessman Mori Arkin and life sciences-focused venture capital fund Pontifax Ltd. are also involved in the venture, Merck said in a statement.
Located at Merck's existing complex in Yavne, a town in central Israel, the incubator will focus on pre-seed and early stage biotechnology startups. The program will operate with a five-year budget of 20 million euros ($25 million).
In a statement, Merck said that the incubator is looking to invest 1-1.5 million euros ($1.2-1.8 million) per company every year.
This is the third incubator operated by Merck in Israel. Merck's Yavne site already hosts BioIncubator, the company's healthcare and life sciences incubator, which was started in 2011 with a budget of 10 million euros ($12 million). In August 2017, Merck announced it was launching the PMatx incubator focused on next-generation electronics, in collaboration with Israel Innovation Authority, HP, and U.S.-based investment firm Battery Ventures. The PMatx incubator operates with a budget of 20 million euros ($25 million) over a three-year period. Merck employs some 300 people at four facilities in Israel.
Established in 2000, WuXi AppTec is one of the largest clinical research providers in the world, focusing on biological, cellular and genome medical research as well as on medical equipment inspections.