Boeing Partners with Israel's National Carrier EL AL on Innovation
Boeing invested in EL AL's venture arm Cockpit Innovation. In November, Lufthansa Systems, the IT subsidiary of the German airline company, announced a similar partnership with the Israeli carrier
U.S. aerospace company The Boeing Company has partnered with Cockpit Innovation, the tech investment arm of Israel's national carrier EL AL Israel Airlines, Cockpit Innovation announced Wednesday. As part of the partnership, Boeing invested in the venture arm, a spokesman for Cockpit said in an interview with Calcalist. He did not disclose the details of the deal.

For daily updates, subscribe to our newsletter by clicking here.

Since 2015, major plane manufacturers and carriers have set up a host of initiatives aimed to tap innovation coming from startups.

In April, Boeing announced it has set up a venture capital arm called Boeing HorizonX. Since then, the company announced investments in 11 startups, including in Washington, D.C.-based Upskill, a developer of an Augmented Reality software, and in Zunum Aero, a Kirkland, Wash.-based company developing an electric airplane motor. In July, Boeing announced a partnership with Washington-based startup incubator 1776 to collaborate with startups in the Middle East through a campus the latter has in Dubai.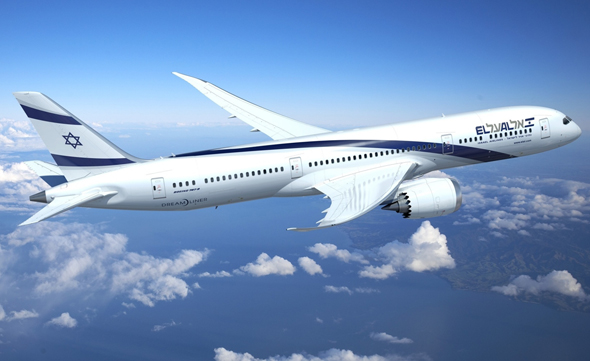 El Al Boeing 787. Photo: PR

Europe's largest aerospace company Airbus Group SE has set up a Silicon Valley venture arm in 2015.

U.S.-based low-cost carrier JetBlue Airways Corporation launched JetBlue Technology Ventures in 2016, with the purpose of incubating and collaborating with early-stage travel and hospitality startups. In 2017, Brazilian plane manufacturer Embraer SA has launched a Silicon Valley and Boston-based innovation arm designed to facilitate collaboration with startups, investors, and academics, according to a Reuters report. Australian national carrier Qantas launched the AVRO startup accelerator in March 2017.

As part of the partnership with EL AL, Boeing will join Cockpit in supporting the scale-up of technologies that can be applied in the aviation and aerospace industries.

Launched in 2015, Cockpit supports startups in the fields of aviation, travel, and aerospace, and has invested in eight startups to date in a variety of fields including AI, Big Data, communications and fintech. Among the fund's portfolio companies are AI-based travel manager 30secondstofly, customer service interface company Routier and auction-based airline booking service Bidflyer.

"Cockpit will provide a bridge to the global ecosystem of startups in fields that align with our strategic vision for Boeing, furthering our access into these developing sectors of the aerospace industry," Boeing Commercial Airplanes President and CEO Kevin McAllister said in a statement.

"Combining the wealth of industry knowledge and venturing expertise of both Boeing and Cockpit with new technologies will enable amazing new opportunities for startups in the fields of Travel, Aviation, and Aerospace," Gonen Usishkin, EL AL CEO, said in a statement. "Through this partnership, we intend to make investments in new sectors in the very near future," Mr. Usishkin added.

In November, Lufthansa Systems, the IT subsidiary of German airline Deutsche Lufthansa AG, announced a partnership with Cockpit Innovation.