Government Innovation Arm Marks Next Frontiers for Israeli Tech
The country's influential government innovation arm intends to invest in domains that may bring about the next spurt of growth of Israeli tech, said CEO Aharon Aharon
Israel's government innovation investment arm sees quantum computing, personalized health, and precision agriculture as domains that might bring about the next phase of growth for the country's vibrant tech hub, according to CEO Aharon Aharon. A former Apple executive, Mr. Aharon noted that in the past Israel invested heavily in funding cybersecurity startups, correctly assessing the potential of the domain, but also in nano-technology, an investment that resulted in limited economic growth.
For daily updates, subscribe to our newsletter by clicking here.
One of the authority's key roles is betting on future technological trends, Mr. Aharon said in an interview with the Tech in Traffic podcast, which aired last week. The podcast is hosted by The Interdisciplinary Center Herzliya (IDC), an Israeli research college.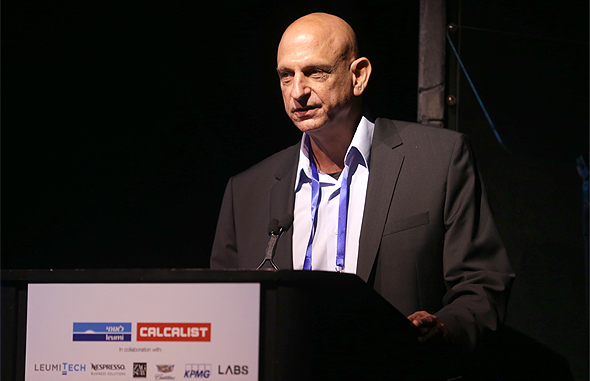 Israeli Innovation Authority CEO Aharon Aharon. Photo: Orel Cohen

Mr. Aharon pointed to the shortage of qualified engineers as one of the key concerns faced by the Israeli tech industry and the innovation authority.

Israel aims to nearly double its technology workforce within the next ten years, according to a report published in October by the government arm headed by Mr. Aharon, officially called the Israeli Innovation Authority (IIA). To that aim, the authority attempts to both attract non-Israelis to works in the country, and work towards making the local industry more inclusive, adding employees from demographic sectors that are currently underrepresented in Israeli tech, Mr. Aharon said.

Non-academic training programs supported by the government will have a key role in bringing about the necessary change, he said. "In the U.S. about 25% of all tech workers are not academically educated and I believe this trend will gain steam in Israel," he said. The local industry must "mature" and absorb people according to their skills and motivation, and not their diplomas, he added.

The Tech in Traffic podcast is hosted by Adar Hai, CEO of digital marketing startup SocialValley Ltd., Izhar Shay, managing general partner at venture capital fund Canaan Partners Israel, and by startup entrepreneur Natan Leibzon, a former manager in several Israeli entrepreneurship programs. The weekly podcast includes interviews with key players in the Israeli tech industry.