Intel to Expand Chip Manufacturing in Israel with $5 Billion Investment
Yaniv Garty, CEO of Intel's operations in Israel, announced the two-year expansion plan at a meeting with Israeli Minister of Economy Eli Cohen on Wednesday
Intel is planning to expand chip manufacturing in Israel, with a $5 billion investment in an existing plant in the country. Yaniv Garty, CEO of Intel's operations in Israel, and Daniel Benatar, vice president, technology and manager of the Kiryat Gat facility, announced the plan at a meeting with Israeli Minister of Economy Eli Cohen on Wednesday. The project is expected to be completed by 2020, according to a Wednesday announcement by the Israeli ministry.
For daily updates, subscribe to our newsletter by clicking here.
Intel is planning to purchase new machines for its 10-nanometer production lines, build new clean rooms, and hire hundreds of new employees, one person familiar with the matter said.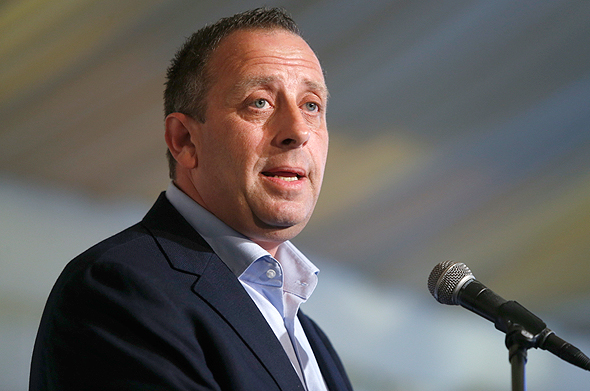 Yaniv Garty, CEO of Intel's operations in Israel. Photo: Amit Shaal

The new expansion comes on the heels of a previous $6 billion production expansion project at the same facility in Kiryat Gat, a town in the south of Israel. According to data by Intel, the company's exports increased in 2017 due to increased chip production afforded by the expansion.

Intel's exports from Israel were valued at $3.6 billion in 2017, up from $3.3 billion the year before, according to a 2017 annual summary report of Intel's operations in Israel, published by the chipmaker in January. In the past decade, Intel Israel had exported goods and services valued at $50 billion.

Intel established its presence in Israel in 1974 and currently employs a local team of 11,000 people in the country.

In 2017, the chipmaker acquired Jerusalem-based automotive chip-designer Mobileye for $15.3 billion. Including Mobileye's operations, Intel now employs around 11,000 people in the country.