Iron Dome Radar Nets Israel Aerospace Industries $2 Billion, Company Says
The government-owned company sold 100 units of its Multi-Mission Radars (MMR), used with the Iron Dome air defense system, according to IAI executive
Israel Aerospace Industries Ltd. (IAI) has sold 100 units of its Multi-Mission Radars (MMR), netting approximately $2 billion, Eyal Shapira, director of Air Surveillance and counter rocket, artillery, and mortar (C-RAM) at ELTA Systems LTD., a subsidiary of IAI, told Calcalist Wednesday.

For daily updates, subscribe to our newsletter by clicking here.

The MMRs are used as part of Israel's air defense systems Iron Dome and David's Sling.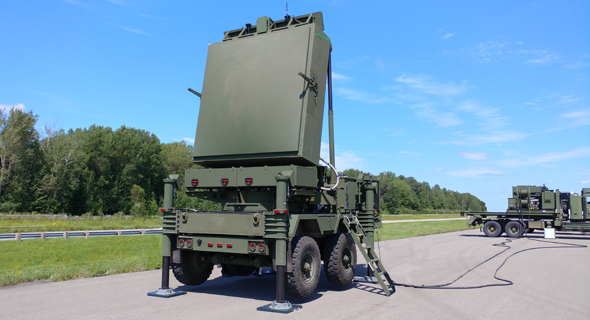 IAI MMR. Photo: IAI

Developed and manufactured by ELTA, MMRs were sold to nine countries, including Israel, Canada, and India. Mr. Shapira said that additional units will soon be sold to the Czech Republic.

The IAI-developed MMRs have wide detection capabilities and are able to detect even small aerial objects such as drones. Israel has recognized drone infiltrations as a growing concern. In January, the Israeli parliament announced that the Israeli Air Force will lead a new specialized task force to address threats posed by increased drone use. Earlier this month, the Israeli air force shot down an Iranian unmanned aerial vehicle (UAV) that infiltrated the country.

Mr. Shapira told Calcalist that the MMR system can detect and track planes, UAVs, drones, and missiles.