Israeli Air Force to Lead Country's National Drone Threat Task Force
The new task force was announced following a scathing report published in November by the Israeli state comptroller
The Israeli Air Force will lead a new specialized task force to address drone-related threats in the country, according to an official Israeli parliament protocol published Monday. The task force was unveiled at a meeting of parliamentary State Control Committee.

For daily updates, subscribe to our newsletter by clicking here .

The new task force was announced following a scathing report published by the Israeli state comptroller in November. The report described in detail how different Israeli state organizations have shrugged the responsibility for the threat, each claiming the task falls outside their respective jurisdictions.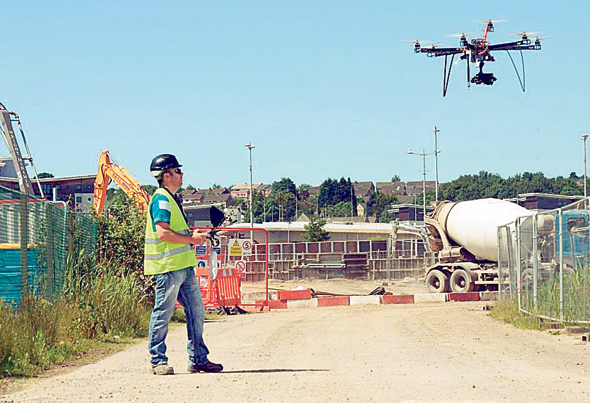 Drones (illustration). Photo: ecamsecure.com

The state comptroller's report also stated that the Israeli National Security Council (NSC) has been working since 2015 to determine an operational framework to address the threats posed by increased drone use, and to decide the roles of the police, military, and the Israeli Civil Aviation Authority (CAA) in enforcing the regulation.

Drone use "is a phenomenon that is intensifying and has no answer," said State Control Committee chair Shelly Yachimovich, an Israeli Labor party lawmaker. "It is completely inexplicable that establishing these guidelines took the National Security Council two and a half years," she added.

The new task force will be headed by the air force with participation from Israel police and Israel's internal security agency, also known as the Shin Bet. An Air-Force colonel whose name has been redacted from the protocol said the task force would present operating procedures and guidelines to the committee within six months. "Treatment of drone threat is now on track," he said.

The number of air safety events involving civilian drones in Israel has risen from 14 in 2016 to 24 by November 2017, according to the state comptroller's report. Use of civilian drones is growing rapidly in the country, and the Israeli Civil Aviation Authority estimates the number of drones has reached 20,000 in 2017, only 1.4% of which require licensing or registration.

In addition to the risks posed by the use of drones by amateurs, Israeli authorities are worried by the possible use of drones for terror attacks and criminal activities. In 2017, drones were used in 40 attempts to infiltrate Israeli prisons, in some cases carrying contraband.