Pedicure-on-Demand Entrepreneur Aims for Social Impact
After two of the startups she co-founded were bought by multinational corporations, Maya Gura decided she wants to do more for women
When tech entrepreneur Maya Gura was searching for her next project, she wanted something that would have more of a social impact on disadvantaged populations, and especially women.

For daily updates, subscribe to our newsletter by clicking here .

In 2015, After learning about the on-demand economy business model, she founded Missbeez Ltd., a service that enables busy career women to choose between some 70 different cosmetic services, including hair styling, manicures, and massages, and book a technician at home.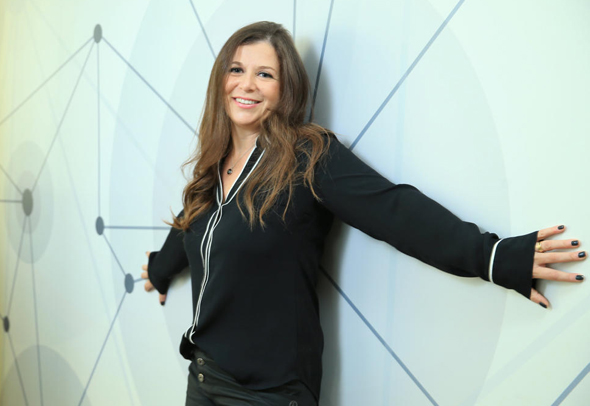 Missbeez founder Maya Gura. Photo: Orel Cohen

"What's special about this model is that it facilitates contact between busy people who don't have time but do earn a salary, and people looking to make a living with dignity, who have time but don't have money," Ms. Gura explained in an interview with Calcalist earlier this month, "just like Uber."

The focus on cosmetics and beauty came from Ms. Gura's own experience and career. "I've worked in tech all my life, with men," she explained. "There are a lot of tools, technologies, and gadgets that I use, but women have different needs." These needs reflect the prevailing situation that even in families where both parents work an equal amount, women tend to shoulder more of the responsibilities of managing the household, such as hiring a cleaning service or arranging playdates for the kids."

"I felt that, as women who work in tech, we never develop things for ourselves," Ms. Gura said, "and so it was important for me to establish a technology company that caters to women."

At 39 years old, Ms. Gura has several success stories behind her. She was a co-founder of The Gifts Project, a platform that allowed groups to chip in on gifts on various ecommerce websites, which was sold to Ebay in 2011. She was also a co-founder of image recognition company PicScout, which was acquired by Getty images the same year.

Between 2011 and 2015, Ms. Gura went back to school and obtained an MBA in clinical criminology at Israel's Bar Ilan University, working with underprivileged populations as part of her studies. Today she feels she has the freedom to choose projects close to her heart, and helping women set up independent businesses is one such goal.

"I grew up in tech, and I've spent my entire life there. But the fact that we think everyone can be there is a problem," she said. During her time away from the industry, she met illiterate people. "The goal of promoting the middle class to the top is nice, but we all ignore the less pleasant objective, which is lifting those who are at the bottom to the halfway point. That's my challenge and I'm at peace with it," she said.

Missbeez currently works with around 500 service givers, 90% of them women, and is available in Tel Aviv, Jerusalem, London, Manchester and soon Madrid. Service givers working through the company undergo a screening process and then training to conform to Missbeez's business model.

Missbeez offers advice on how to interact with clients, and also on more bureaucratic issues like how to obtain a business license or apply for insurance. Customers pay a set price, and Missbeez takes a 25% commission before transferring the rest of the payments to the workers.

"Uber's financial model is that they charge drivers a set amount, regardless of the ride," Ms. Gura said. "We charge a percentage of every deal, which means when the services givers make more money, we make more money. This codependency creates a mutual interest. We are on the same side."