WeWork Projects $2.3 Billion in Revenues in 2018
The co-working real estate company doubled its membership and revenue in 2017, according to a blog post published Monday
New York-headquartered real estate company WeWork is projecting $2.3 billion in revenues in 2018, according to a blog published on the WeWork website Monday, marking the company's eighth anniversary.

For daily updates, subscribe to our newsletter by clicking here.

In the post, WeWork announced that having reached 200,000 members it has doubled the size of its membership in 2017. WeWork also said it expects to double both its membership and the number of its locations in 2018, reaching more than 400,000 members and operating 400 locations across 83 cities and 27 countries. WeWork launched its 200th location earlier this month.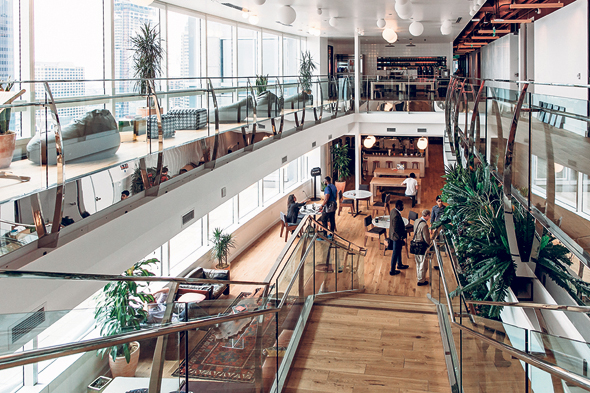 WeWork office. Photo: PR
Founded in 2010 by Israeli-born Adam Neumann and his partner Miguel Mckelvey, WeWork was valued at $20 billion after receiving a $4.4 billion investment from Softbank announced in August.
Earlier this month, WeWork announced it was re-launching WeWork Labs, an accelerator-type program aimed at early-stage startups. The program will be led by Israeli-born Roee Adler, who previously served as WeWork's head of digital products and senior vice president of engineering. Mr. Adler announced the program and his role in it in a post to his Facebook page.