Verizon, Motorola Solutions Back High-Speed Augmented Reality Startup Edgybees
Edgybees develops AR technologies for objects on the move, including cars, airplanes, and drones
High-speed augmented reality (AR) startup Edgybees Ltd. announced on Wednesday the completion of a $5.5 million Seed round. Motorola Solutions Venture Capital, the investment arm of data communication company Motorola Solutions, Inc., Verizon Ventures, and equity crowdfunding company OurCrowd Management Ltd. participated in the round, as did venture capital firms 8VC, NFX, and Aspect Ventures.
For daily updates, subscribe to our newsletter by clicking here.
Founded in 2016 and headquartered in Israel, with additional offices in Europe and the U.S., Edgybees develops AR technologies for fast-moving platforms such as cars, airplanes, and drones. Edgybees's technology is used by developers to create realistic, immersive AR experiences that help maximize the effectiveness of aerial operations. The company was founded by Menashe Haskin, who formerly managed the Israeli development office of Amazon Prime Air, together with Adam Kaplan and Nitay Megides.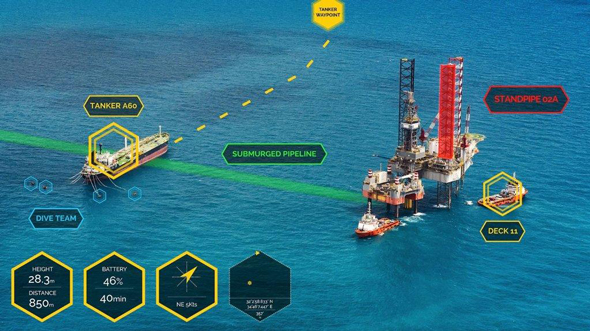 Simulation of Edgybees AR technology. Image: PR
Edgybees also developed an AR app for first responders, called the Edgybees First Response. The drone-flying app is being used by emergency responders to orient themselves in confusing environments and to better track rapidly evolving circumstances. The app was first used in Florida in the aftermath of Hurricane Irma in September 2017, and was recently used by local authorities during the Northern California fires last October.
In a statement, Edgybeed said that the investment will enable it to expand its offering for verticals including defense, smart cities, automotive, and broadcast media.
"What started as technology powering a racing game is now saving lives," Edgybees Co-founder and CEO Adam Kaplan said in a statement. "We can't wait to expand the next set of drone applications into new markets," Mr. Kaplan said, adding that the company has been approached by commercial and industrial drone users in the fields of fire, public safety, and search & rescue.