Israeli City of Haifa to Spearhead Tech Investment Fund
Private investors have proposed to commit up to $52 million to the fund being planned by Israel's third largest city
The city of Haifa in northern Israel will be sponsoring a new tech fund focusing on early stage startups that commit to establishing their operations in the city. Despite being Israel's third largest city, Haifa hosts only 4.5% of startups and 6.4% of mature tech companies, according to a government report from 2016. The vast majority of Israel's startup are based in the Tel Aviv area in central Israel.

For daily updates, subscribe to our newsletter by clicking here.

City manager Gadi Margalit told Calcalist in an interview that city has received three proposals from investors interested in participating the planned fund. Three offers, ranging from $35 million of $52 million, have been submitted and a law firm for the city is reviewing them.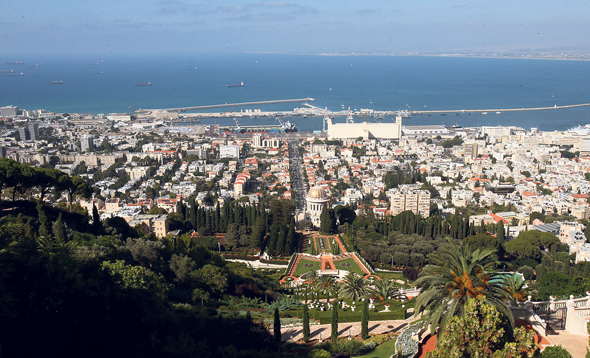 A view of the Haifa Bay. Photo: Elad Gershgoren

The fund will be run through the city's municipal development company, the Haifa Economic Corporation (HEC), which will provide a tenth of the fund's cash.

The HEC will provide will provide the funding without acquiring any equity in the startups, he added.

"We won't be able to prevent (the startups) from establishing offices elsewhere, but we will require them to base their activity in the city," he said.

Haifa is home the Technion – Israel Institute of Technology and the offices of large tech companies. 20,000 people in the Haifa metropolitan area work in tech, according to Mr. Margalit.

"What we are missing, mostly, is young companies," he said.