Viber Launches Group Chats of Up to One Billion Users
The messaging app owned by Rakuten is introducing a way for group admins to monetize the activity on their streams
Messaging app Viber is launched a new service called Viber Communities, which will allow group chats of up to one billion participants. That's about the number of users that are registered on the app in total.

For daily updates, subscribe to our newsletter by clicking here.

The move is part of a larger trend of messaging apps that are adding social features in competition with social networks, but none of others have come close to Viber's new group size limit.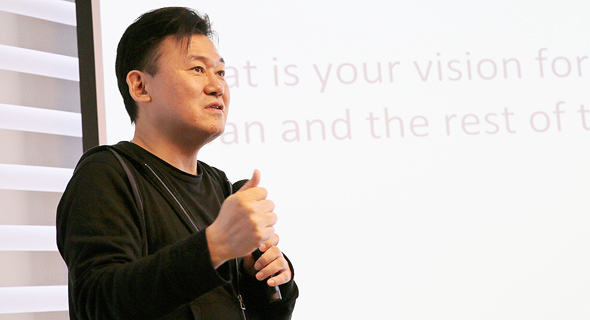 Rakuten founder, chairman and CEO Hiroshi Mikitani. Photo: PR

Members of Viber Communities will be able to interact with text, stickers, GIFs and "likes," and group administrators with tiered level of authority will control the the conversation. Groups admins, who may operate on behalf of private brands like sports teams or independently, will be able to activate monetization features.

"For the first time ever, groups of unlimited sizes can form communities around shared topics with powerful features to equip admins with the capability to manage their community smoothly and effectively,"

"Our community feature is not only unique because of its one billion user size limit, but also because it offers community owners an unprecedented opportunity to monetize their communities," Viber CEO Djamel Agaoua said in a statement.

Founded in 2010 in Tel Aviv, Viber was acquired in 2014 by Japanese internet company Rakuten in a deal valued at $900 million. Rakuten has made a series of investments in companies as it tries to become a household brand. Inking sponsorship deals with sports teams like FC Barcelona and the Golden State Warriors has been a central tool for the push toward more recognition.

For the introduction of Viber Communities, the company recruited French soccer club Olympique de Marseille as an early adopter the service. Another Rakuten subsidiary, OverDrive, uses Viber Communities to run local book clubs in the U.S.

In a separate announcement, the Warriors said it now uses a chatbot to engage with fans on Viber. The chatbot will communicate in 10 languages: English, Hebrew, Bulgarian, Croatian, Georgian, Greek, Hungarian, Russian, Serbian, and Ukrainian.