Mellanox and Starboard Face Off Over Annual Shareholder Meeting
The Israel-based chipmaker and the New York-headquartered activist investor have been clashing since Starboard acquired a 10.6% stake in Mellanox in November
The annual shareholder meeting is the next bone of contention between Israel-based chipmaker Mellanox Technologies Ltd. and New York-headquartered activist hedge fund Starboard Value LP. The two companies have been in a struggle for dominance since Starboard acquired a 10.6% stake in Mellanox in November, becoming its largest shareholder. Starboard promptly launched an attack on Mellanox's "underperforming" management and board while at the same time praising Mellanox's technology and potential.
For daily updates, subscribe to our newsletter by clicking here.
Founded in 1999 and headquartered in the northern Israeli town of Yokne'am Illit, Mellanox employs 2,700 people, mostly in Israel. The company, which develops and manufactures chips for communication networks in data centers, reported revenues of $863.9 million for the fiscal year 2017.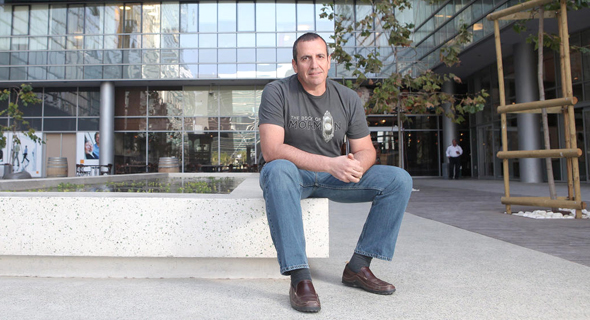 Mellanox CEO Eyal Waldman. Photo: Orel Cohen
In January, Starboard announced its intention to replace all nine members of Mellanox's board with its own candidates, among them Starboard co-founders Jeffrey Smith and Peter Feld. The hedge fund repeatedly and publicly criticized Mellanox's management and board for excessive spending on research and development, for poor governance practices and for unconscionable insider selling of company stock.
In turn, Mellanox labeled Starboard's behavior and its "potential proxy contest for the election of directors" as a risk factor to the company in its annual financial statement, and announced the appointment of two additional board members in February, neither one of them one of Starboard's candidates.
On Wednesday, Mellanox announced its intention to hold an extraordinary general meeting of shareholders in May, the exact date of which would be announced later. The company further stated it will schedule its annual shareholder meeting only after receiving the results from May's meeting, though it currently expects to hold the meeting on July 25.
The extraordinary general meeting, Mellanox stated, is convened so shareholders could vote on two governance proposals related to the possibility of the contested board member elections.
A few minutes later, Starboard publicly published a letter addressed to Mellanox's shareholders, once again leveling criticism.
"Over the past several months, following the disclosure of our involvement in Mellanox, it has become apparent that the company is making reactionary changes and promises largely in an attempt to appease shareholders," Mr. Feld wrote. "It is clear to us, and we hope it is similarly clear to all shareholders, that in the absence of the external pressure that has been placed on management and the board since our schedule 13D filed with the Securities and Exchange Commission (SEC) in November 2017, the company would likely not have taken any of its recent actions."
Starboard has filed preliminary proxy materials with the SEC regarding the election of board members in preparedness for the annual shareholder meeting, the fund stated, but Mellanox has not yet set a date for the meeting, despite always scheduling the meeting for late April or early May in the past.
"This is a departure from last year's timing and may be an indication that Mellanox is looking to delay the 2018 annual meeting," Mr. Feld continued. "If true, these delay tactics would be yet another example of poor governance and indicative of entrenchment by the current board."
Though Starboard remains open to discussion with the current board, the firm said, it believes its own nominees are "better positioned to oversee and govern Mellanox going forward."