Israel to Ban Use of Cash for Large Transactions
Under a proposed law, Cash transactions worth more than NIS 50,000 (about $14,500) would be illegal
Buying a diamond ring or a yacht with hard cash could soon become illegal in Israel.

For daily updates, subscribe to our newsletter by clicking here.

Israeli lawmakers are considering a bill that would ban cash transactions of more than NIS 50,000 (about $14,500) between individuals. Transactions between an individual and a business would be limited to no more than NIS 11,000 (about $3,200).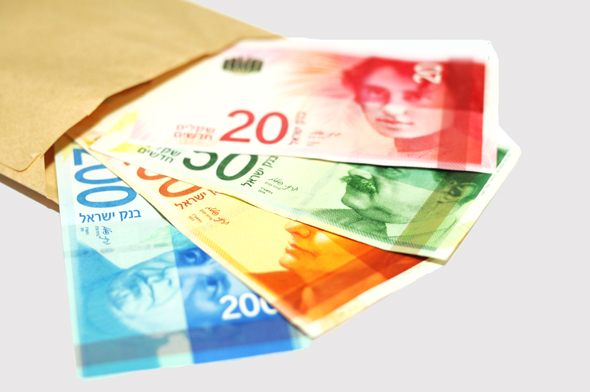 Israeli shekels. Photo: Shutterstock

The limits are significantly higher than what the Israeli Finance Ministry had proposed.

After two years of inaction, a parliamentary committee approved the bill Thursday and it is expected to come up for a final vote next week.

If passed as expected, the law would take effect in early 2019. Then, at an undetermined point, the limits would be reduced to NIS 15,000 (about $4,400) for cash transactions between individuals and NIS 6,000 (about $1,700) between an individual and a business.

For the lower cash limits to kick, a sign off would be needed from the finance minister, the justice minister, the governor of Israel's central bank as well as from the original parliamentary committee.

Violators of the proposed law would face fines totaling up 30% of the amount of the illicit transaction. A NIS 100,000 deal, for example, could lead to a NIS 30,000 fine, for each of the parties.