Holocaust Law Sees Polish Bourse Walled Out of Tel Aviv Exchange Bid
On Friday, Reuters reported that the Warsaw Bourse has failed to make the shortlist of bidders for a controlling stake in the Tel Aviv Exchange, after Poland's new holocaust law caused Polish-Israeli diplomatic upheaval
The Warsaw Bourse (GPW) has been left out of the bidder shortlist for the Tel Aviv Stock Exchange (TASE), according to a Friday Reuters report citing Polish business daily Parkiet. The reason: a recent Israeli-Polish diplomatic clash following the approval of Poland's new holocaust law in January.

For daily updates, subscribe to our newsletter by clicking here.

In 2017, the Israeli parliament approved an amendment enabling changes to the ownership structure of the Tel Aviv Stock Exchange. Following the amendment, no single member of the exchange can legally own more than a 5% stake in it, meaning extra shares will need to be sold within the next five years. In January, the Israeli bourse announced its shareholders agreed to sell 71.7% of the exchange's shares for around $147 million. The amendment necessitates the owner of such a stake to receive special permission from The Israel Securities Authority.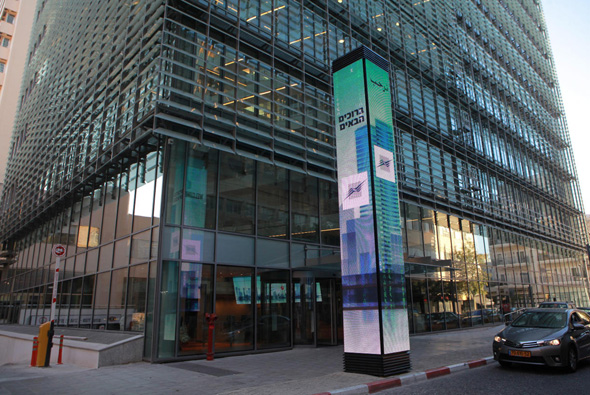 The Tel Aviv Stock Exchange. Photo: Orel Cohen

Also in January, Poland passed to the next stage of legalization an amended act that introduces penalties of up to three years of imprisonment for anyone that attributes "responsibility or co-responsibility" for Third Reich war crimes to Poland or its citizens. The law drew criticism and anger in Israel, the U.S., and other countries, as well as from scholars, Jewish groups, and human rights activists. The political backlash caused a rise in antisemitism sentiment in Poland, according to a February open letter published on the website of the Union of Jewish Communities in Poland.

Talks held last week between representatives from the Israeli and the Polish government regarding the law failed to achieve results so far.

In late February, Calcalist reported that several exchanges expressed interest in buying a stake in the Tel Aviv Stock Exchange, including the London Stock Exchange, the Toronto Stock Exchange and the Singapore Exchange Ltd., citing people familiar with the matter.

According to Reuters, which put the number of interested parties at over 10, GPW has also expressed interest and has partnered with Polish state fund PFR for the bid, but Poland's new controversial law has effectively disqualified the two. When approached for comment by Reuters, GPW said it is awaiting an official response from the Tel Aviv Exchange.

The Tel Aviv Exchange's CEO Ittai Ben-Zeev prefers a merger with an entity that will provide the exchange with a strategic advantage, Calcalist previously reported, citing the people familiar with the matter.