Accused of Sexual Harassment, Israeli Venture Capitalist Resigns
Rami Beracha, former partner at venture capital firm Pitango, is the first Israeli tech executive to make headlines in Israel in connection with sexual misconduct allegations since the popular rise of the #MeToo campaign
Rami Beracha, managing general partner at Israeli venture capital fund Pitango Venture Capital, announced his resignation Monday amid allegations of sexual harassment. Last week, Israeli investigative news show "Uvda," broadcasted by the Israeli Channel 12, alleged in a broadcast that Mr. Beracha had harassed several women who met with him professionally, then hired private investigators to prevent news of his alleged sexual misconduct from being published.

For daily updates, subscribe to our newsletter by clicking here.

Mr. Beracha announced his resignation in a Facebook post. Pitango then followed with a statement, saying that Mr. Beracha and his family are experiencing a difficult time and wishing Mr. Beracha success in clearing his name. In a statement following the Uvda broadcast last week, Pitango said that Mr. Beracha is a "valued partner, friend, and inspiring person."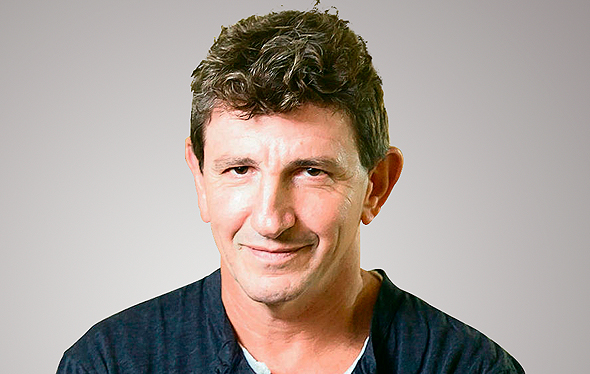 Rami Beracha. Photo: Orel Cohen
Mr. Beracha is the first Israeli tech executive to make headlines in Israel in connection with sexual misconduct allegations since the popular rise of the #MeToo campaign. The hashtag spread virally in late 2017 by those attempting to shed light on the prevalence of sexual assault and harassment.
The Uvda investigation brought the testimonies of a number of female entrepreneurs who approached Mr. Beracha professionally in an attempt to raise funds for their startups, were invited to meet with him privately and were allegedly sexually attacked by him during these meetings.
Uvda also revealed that following the growing international popularity of the #MeToo campaign, Mr. Beracha hired the services of a private investigation firm in an attempt to prevent information about his sexual misconduct from reaching local news media.
According to the Uvda probe, Mr. Beracha instructed the investigators he hired to monitor the women he allegedly harassed as well as Israeli journalists whom he believed were investigating allegations against him. Mr. Beracha also allegedly directed the investigators to monitor Israeli tech entrepreneur Shahar Kaminitz, whom he believed was trying to bring the allegations against him to light. Mr. Kaminitz has previously spoken openly against harassment in the high-tech field.
In a Facebook post on Wednesday, Mr. Kaminitz commented on the investigation, saying that he has been privy to allegations regarding Mr. Beracha for some time and that he had been advised by Israeli tech insiders to "keep out of it." Mr. Kaminitz said that these people told him that Mr. Beracha and his inner circle are very powerful and have endless resources, which they will not hesitate to turn against Mr. Kaminitz.
In a Thursday Facebook post, Mr. Beracha referred to the allegations brought against him, saying that they are nothing more than a defamation attempt by Mr. Kaminitz, who, Mr. Beracha alleged, has a personal vendetta against him. "It is important to emphasize that I have never forced myself on anyone in a way that could be interpreted as harassment," Mr. Beracha wrote.