With Top Executives in Custody, Israel's Biggest Telecom Left in Management Void
Bezeq's CEO, chairman and owner, one board member and one senior executive were arrested Sunday
With its CEO, chairman and owner, one board member and one senior executive detained by Israeli police since Sunday, Israel's biggest telecommunication provider Bezeq has been left to the management of a relatively new acting chairman and to second row executives. The company's acting chairman is currently on vacation out of the country.

For daily updates, subscribe to our newsletter by clicking here.

Bezeq The Israeli Telecommunication Corp Ltd. has been left floundering following the arrest of CEO Stella Handler, Bezeq Chairman and controlling stakeholder Shaul Elovitch and business development manager Amikam Shorer. The three were detained by Israeli police on Sunday, as were Mr. Elovitch's wife and son, as part of "Case 4,000," an investigation into whether Israeli Prime Minister Benjamin Netanyahu gave Bezeq preferential regulatory treatment in exchange for positive coverage of Mr. Netanyahu and wife Sara on Walla, a popular Israeli news site owned by the company.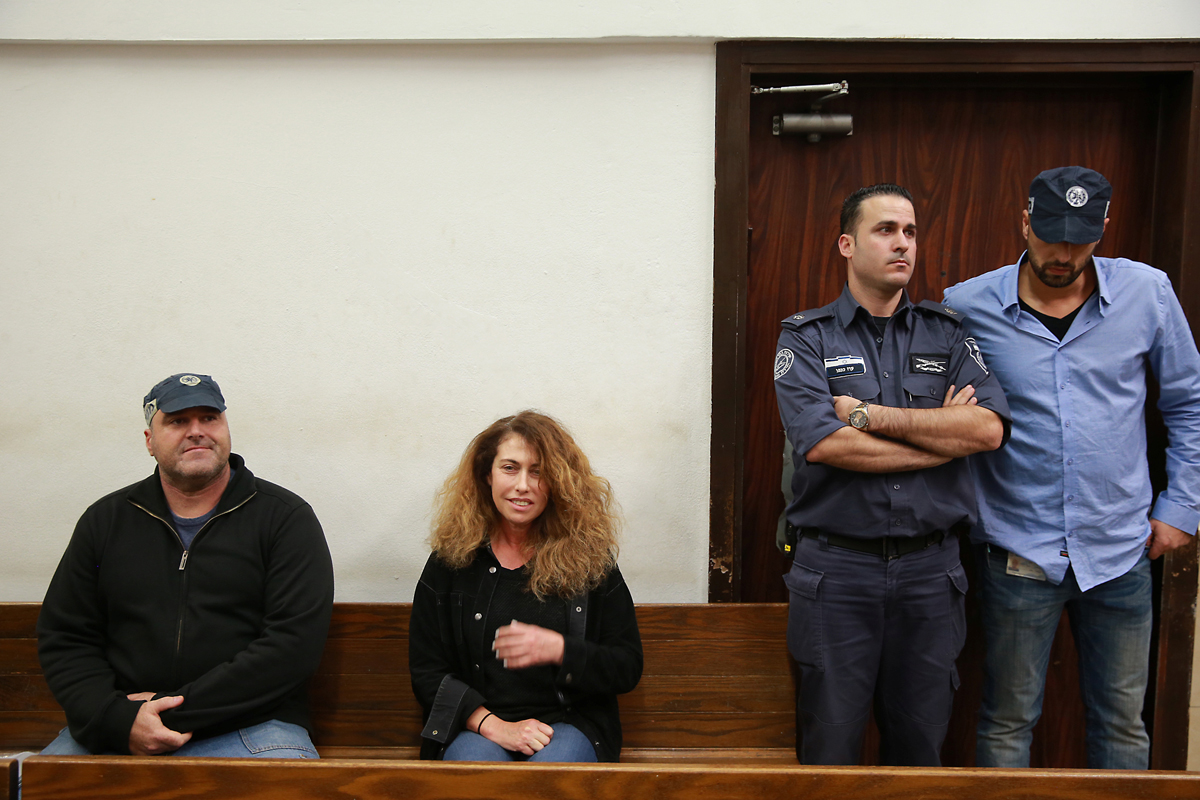 Bezeq CEO Stella Handler. Photo: Orel Cohen

Case 4,000 is an offshoot of an investigation conducted by the Israel Securities Authority into violations performed during Bezeq's 2015 acquisition of Israeli satellite television broadcaster "Yes" from Eurocom Group. Eurocom, owned jointly by Mr. Elovitch and family, is the controlling shareholder of Bezeq through two other holding companies. The investigation was launched in June 2017, less than a month after the company's chief financial officer Allon Raveh abruptly resigned after less than eight months on the job.

The authority's conclusions prompted shareholder backlash. In January activist hedge fund Elliott Associ­ates L.P. revealed a 4.8% stake in Bezeq and demanded the immediate resignation of all implicated board members, and a sweeping corporate governance reform intended to remove at least one ownership layer from Bezeq's current ownership structure. The control scheme enables Eurocom to effectively control Bezeq despite being in default—Mr. Elovitch and Eurocom are also currently in a $430 million debt, mostly to Israel's three largest banks, and have been negotiating the company's sale for months. Three of Bezeq's institutional shareholders backed Elliot's call.

As Bezeq has no deputy chief executive, the company's remaining top executives have been leading the company's day-to-day operations, together with acting chairman David Granot, who comes from the finance sector, and who took up the mantle in July when Mr. Elovitch stepped down. Mr. Granot is out of Israel on vacation until Friday.

In addition to its debt, Bezeq is facing falling revenues across its various subsidiaries. This is especially true for direct broadcast satellite television provider Yes, which is facing growing competition in the local market. Yes registered revenues of NIS 406 million in the third quarter of 2017, compared to NIS 434 million in the third quarter of 2016 and NIS 446 million in the third quarter of 2015.

Bezeq is considered a monopoly on landline telephony in Israel, and current domestic regulation bars Yes from offering certain bundle packages that competitors including Partner and Cellcom have been offering since 2015. Yes has seen more and more subscribers jump ship, and its churn rate— the percentage rate at which customers leave the service—has hovered between 3.6% and 4.8% over the past two years, according to the company's financial reports.

Removal of such regulatory restrictions placed on Bezeq was part of the plans set in motion during the tenure of Shlomo Filber, the suspended director general of the Israeli communication ministry. Mr. Filber was one of those arrested on Sunday as part of Case 4,000. On Tuesday night he agreed to turn state witness against Mr. Netanyahu, saying that he had strict orders from the prime minister to assist Bezeq.

Mr. Granot, Bezeq's acting chairman, is expected to summon a board meeting as soon as he is back in the country, according to company employees who were interviewed by Calcalist on conditions of anonymity.