Israeli Venture Capital Fund Publishes Anti-Abuse Policy
Last week, a media report brought forth allegations of sexual harassment against a prominent Israeli venture capitalist
On Friday, Rona Segev, managing partner at Tel Aviv-based venture capital firm TLV Partners, published a blog post on the issue of harassment in the Israeli tech sector. In the post, Ms. Segev outlined the fund's zero tolerance policy towards any abusive behavior. Ms. Segev's post came two days after one of Israel's most prominent venture capitalists, Pitango Venture Capital Managing Partner Rami Beracha, suspended himself amid a slew of sexual harassment allegations brought against him.

For daily updates, subscribe to our newsletter by clicking here.

On Wednesday, Israeli investigative news show "Uvda," broadcasted by the Israeli Channel 12, alleged in a broadcast that Mr. Beracha had harassed several women who met with him professionally, then hired private investigators to prevent news of his alleged sexual misconduct from being published.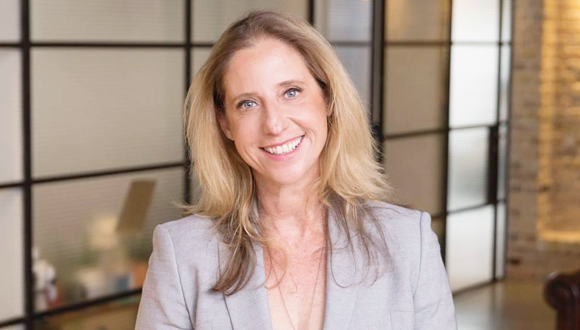 Rona Segev, founding partnet at TLV Partners. Photo: Eyal Marilus

The case of Mr. Beracha is forcing the local tech sector to seriously confront, for the first time since the rise of #MeToo, its prevailing culture of sexual misconduct. In this aspect, Israel is finally beginning to catch up to the revolution that took over Silicon Valley and the global tech industry in the past year.

In 2017, tech companies such as Google, Microsoft, and Uber, as well as venture capital and investment firms such as Lowercase Capital, Binary Capital, and 500 Startups had to deal with the fallout from allegations of sexual harassment and discrimination against women.

Last week, Reuters reported that Microsoft is facing a lawsuit by current and former female employees alleging systematic gender-based discrimination and several cases of sexual harassment.

Earlier this month, Gizmodo published a lawsuit filed against Google, alleging routine sexual harassment of women. Binary Capital founder Justin Caldbeck and the CEO of early-stage venture fund 500 Startups David McClure both stepped down earlier this year amid allegations of sexual harassment of female entrepreneurs. In June 2017, Uber founder and CEO Travis Kalanick resigned following after a series of complaints of sexual harassment brought against him and other Uber executives.

The Uvda investigation brought the testimonies of a number of female entrepreneurs who approached Mr. Beracha professionally in an attempt to raise funds for their startups, were invited to meet with him privately and were allegedly sexually attacked by him during these meetings.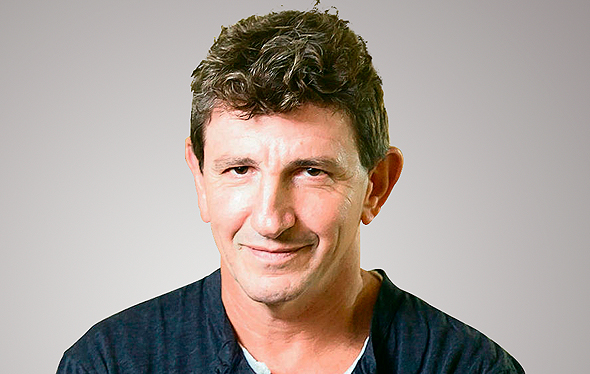 Rami Beracha. Photo: Orel Cohen

"It is important to emphasize that I have never forced myself on anyone in a way that could be interpreted as harassment," Mr. Beracha wrote in a Facebook post following the broadcast. Mr. Beracha also claimed that the allegations against him are fabricated, the product of a personal attack by Israeli tech entrepreneur Shahar Kaminitz, whom Mr. Beracha said is motivated by a personal vendetta against him. Mr. Kaminitz has previously spoken openly against harassment in the high-tech field.

In a Facebook post on Wednesday, Mr. Kaminitz commented on the investigation, saying that he has been privy to allegations regarding Mr. Beracha for some time and that he had been advised by Israeli tech insiders to "keep out of it." Mr. Kaminitz said that these people told him that Mr. Beracha and his inner circle are very powerful and have endless resources, which they will not hesitate to turn against Mr. Kaminitz.

In a statement following the Uvda broadcast on Wednesday, Pitango said that Mr. Beracha is a "valued partner, friend, and inspiring person." The firm said it did not receive any official complaints against Mr. Beracha, but has accepted his decision to take a leave-of-absence.

Most recently, Mr. Beracha led the funding of a new $175 million fund for Pitango, alongside Eyal Niv. During his time at Pitango, he led the 2009 sale of Dune Networks, Inc. to Broadcom Corporation and the sale of Leaba Semiconductor Ltd. to Cisco Systems in 2016.

"I do not believe this is behavior is very common, but there are a number of investors for whom this is a modus operandi," Guy Horowitz, a partner at venture capital firm Deutsche Telekom Capital Partners, wrote in a Facebook post last week. "Right now it is important that everyone in the community will pick a side. There is no longer the option to be on the fence. Either you support female entrepreneurs and their absolute right to feel safe, or you support those who protect the bad guys. As more and more of us choose to back women's rights, more women would agree to come forward with their stories without being afraid for their position or their livelihood."

"It is hard to find female entrepreneurs or investors who would agree to talk about this subject, despite the fact that nearly each and every woman has experienced harassment," Darya Henig Shaked, founder of WeAct, told Calcalist. WeAct is an organization helping Israeli female entrepreneurs enter the Silicon Valley tech ecosystem.

"If you are aware of any abusive behavior, by the TLV partners, by anyone in our team, by anyone within portfolio companies we've invested in or broader within other venture capital funds we currently or may in the future be working with, please let us know!" Ms. Segev wrote.