Spy Company Black Cube Apologizes for Accepting Weinstein Job
Profits from the investigations into Weinstein's accusers will be donated to women's groups, promises Black Cube advisory board member
Israel-based private intelligence firm B.C Strategy Ltd, operating under the brand Black Cube, apologized on Thursday after reports surfaced that the firm worked for now-disgraced producer Harvey Weinstein for almost a year, investigating a woman who accused him of rape.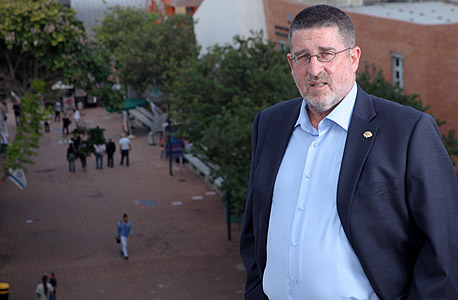 Asher Tishler, a Black Cube advisory board member

"All in all, what happened was a mishap," Mr. Tishler said in the interview. "People were wronged. I was harmed and you were harmed, exactly to the same degree. And of course, women were harmed."

"Now, in retrospect, it's a shame we accepted this job," he added.

Black Cube released a statement last week promising to donate profits from the Weinstein case to "organizations dedicated to supporting victims of sexual harassment in in Los Angeles, New York, London, Paris, and Tel Aviv."

"This reflects the strongly held convictions of the company," the company said, adding that the firm does not get involved in cases of sexual harassment.

Last week, New Yorker magazine published a report describing Black Cube's work on behalf of Mr. Weinstein who tasked the firm and other private investigators with finding compromise information on various women and preventing the publication of allegations against in several outlets.

Black Cube was offered up to $1.3 million for its work, depending on its degree of success, according to a report on Wednesday published by the Daily Mail, a British tabloid. Internally, Black Cubed dubbed the project "Operation Parachute," according to the story.

The Daily Mail also claimed to expose the identity of a Black Cube employee who posed as a women's rights advocate and secretly recorded conversations with American actress Rose McGowan, who accuses Mr. Weinstein of rape. The paper identified the employee as 30-year-old Stella Penn Pechanac, a resident of Tel Aviv and a veteran of the Israeli military.

Ms. Pechanac was born in Sarajevo, Bosnia, when the country was part Yugoslavia, and moved to Israel in 1994, according to a brief biography posted on the website of a job placement nonprofit.

The bio on the website of Recalculating the Educational Route, also says that she served as a lieutenant in the Israeli Air Force and that studied acting at Nissan Nativ Acting Studio.

Ms. Pechanac could not be reached for comment, and Black Cube offered to comment on reports of her involvement.

Mr. Weinstein is facing potential legal action in New York, London, Beverly Hills and Los Angeles over allegations by dozens of women of sexual assault, sexual assault, and rape.

Mr. Weinstein has assembled a legal team with experience in celebrity trials in anticipation of possible grand jury indictments. In Manhattan, he has retained criminal defense attorney Benjamin Brafman whose previous clients include Michael Jackson, rapper Sean Combs, and Dominique Strauss-Kahn, the former head of the International Monetary Fund. Defense lawyer Blair Berk, who has represented Mel Gibson, will work for Mr. Weinstein from Hollywood.